From Studio based portrait to street portrait photography. This was a natural progression considering I no longer have a photography studio base to work from.
This is due to leaving my homeland of New Zealand in March 2011 to live in Phuket – Thailand. In 2015 I relocated to Malaysia spending one year exploring Penang, and I'm now a resident of Kuala Lumpur.
Kuala Lumpur Photographers
Kuala Lumpur has a very active community of enthusiastic street photographers devoted to their craft. They get together for photo walks, organize regular gallery exhibitions, and manage several popular online forums for sharing their photography. Which is ideal for inspiration and is a valuable support structure for the members.
When it comes to street photography I prefer to work alone. When I'm in the flow I'm fully immersed in the environment looking for a portrait subject or street scene opportunity.
Seeking Permission
Generally, I will seek permission for a portrait photograph and enjoy the shared experience of taking the photograph. The people of Kuala Lumpur are generally open to posing for portraits, and have a fun attitude.
At first I struggled with the V-for-victory, peace, or 'Y' as in Yeah! sign every time I either point my camera and or asked for a photograph. For now, I'm relaxed and accept this as how the person likes to be represented.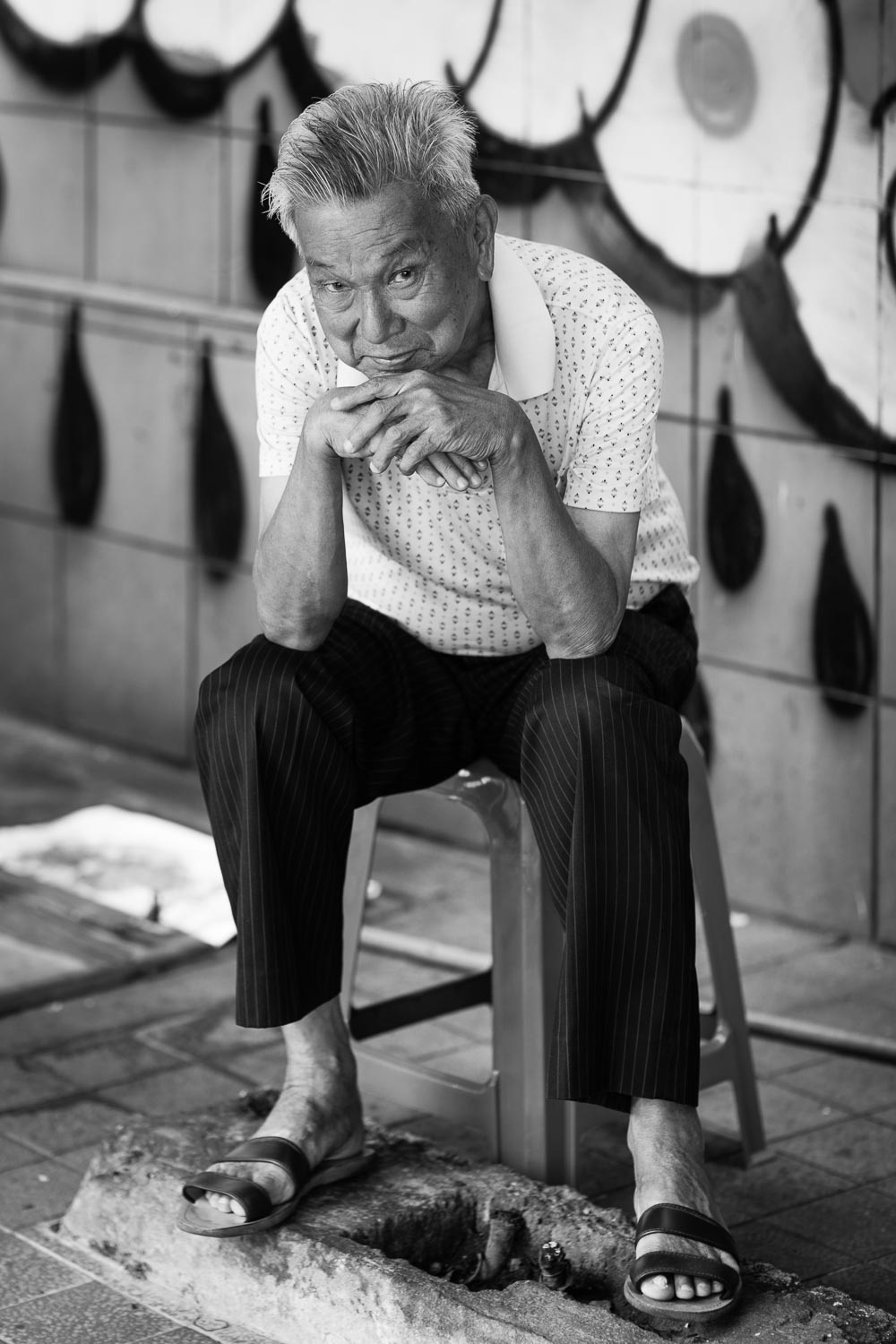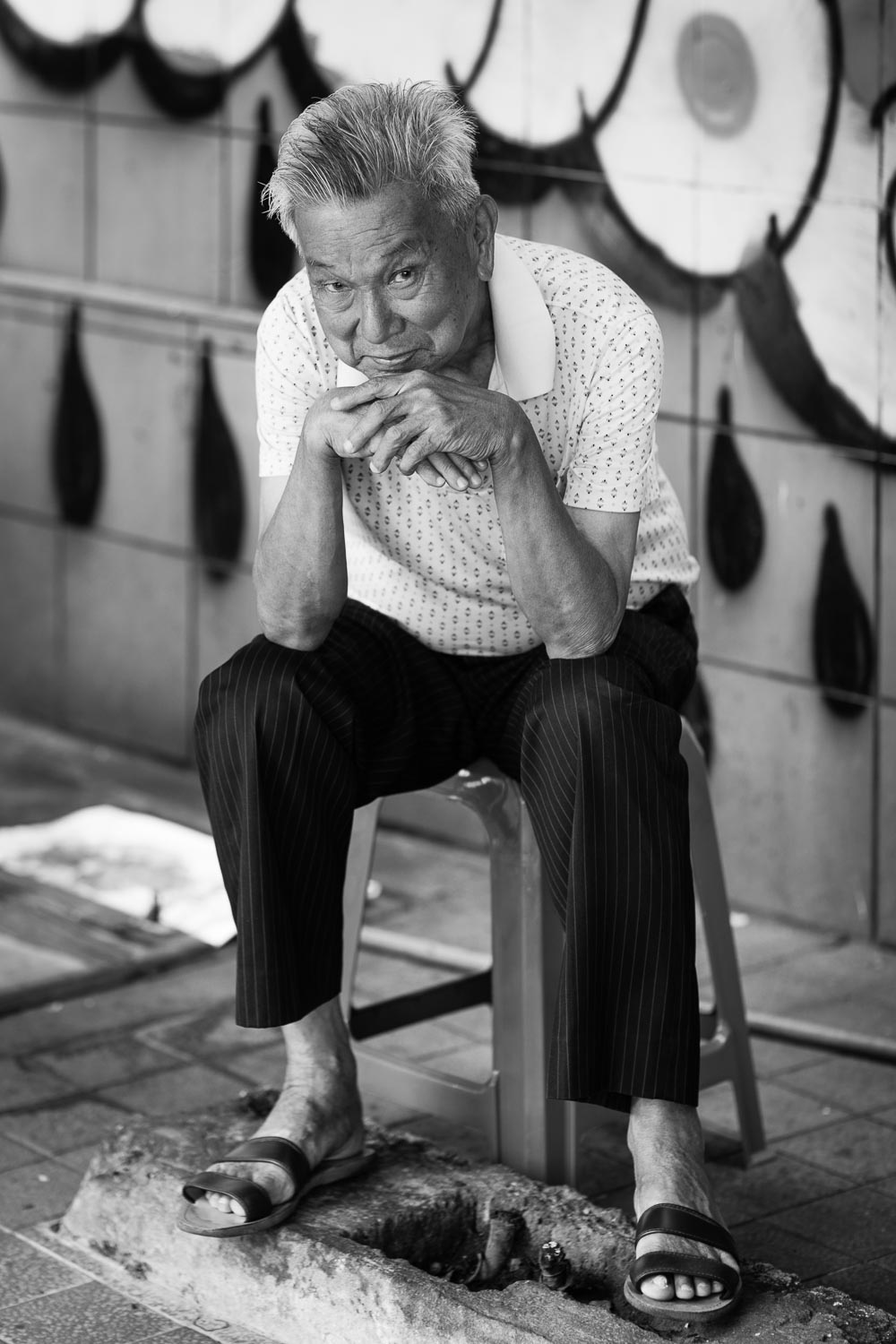 Photography Style
Aesthetically my preference is a shallow depth of field with a sharp focus on the subject's face, with the eyes being the most important part of the image.
Most of my portrait imagery is in portrait orientation, and stylistically I produce my photographs in black and white. Nowadays, I'm working with natural light rather than an artificial light source for my street portraiture.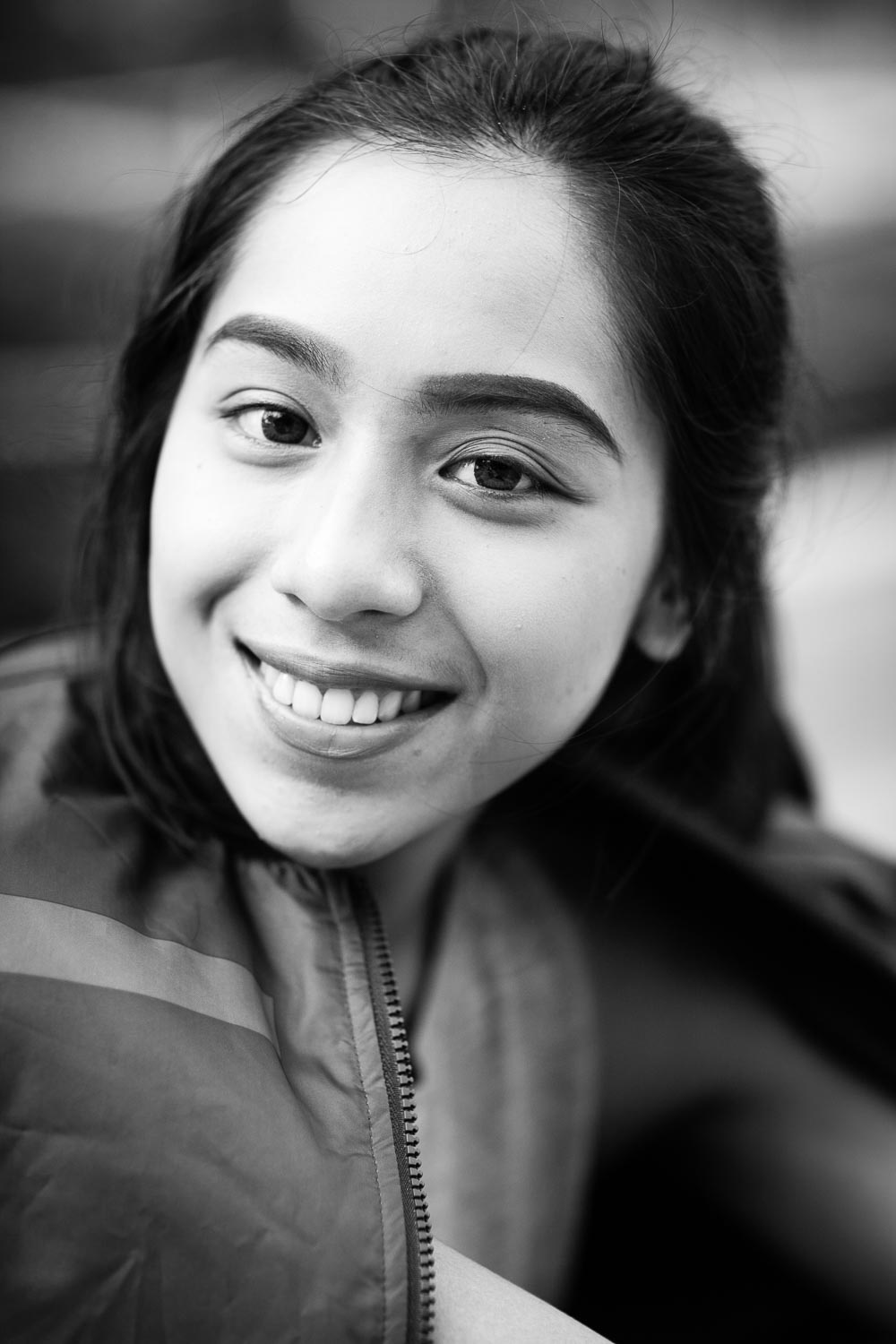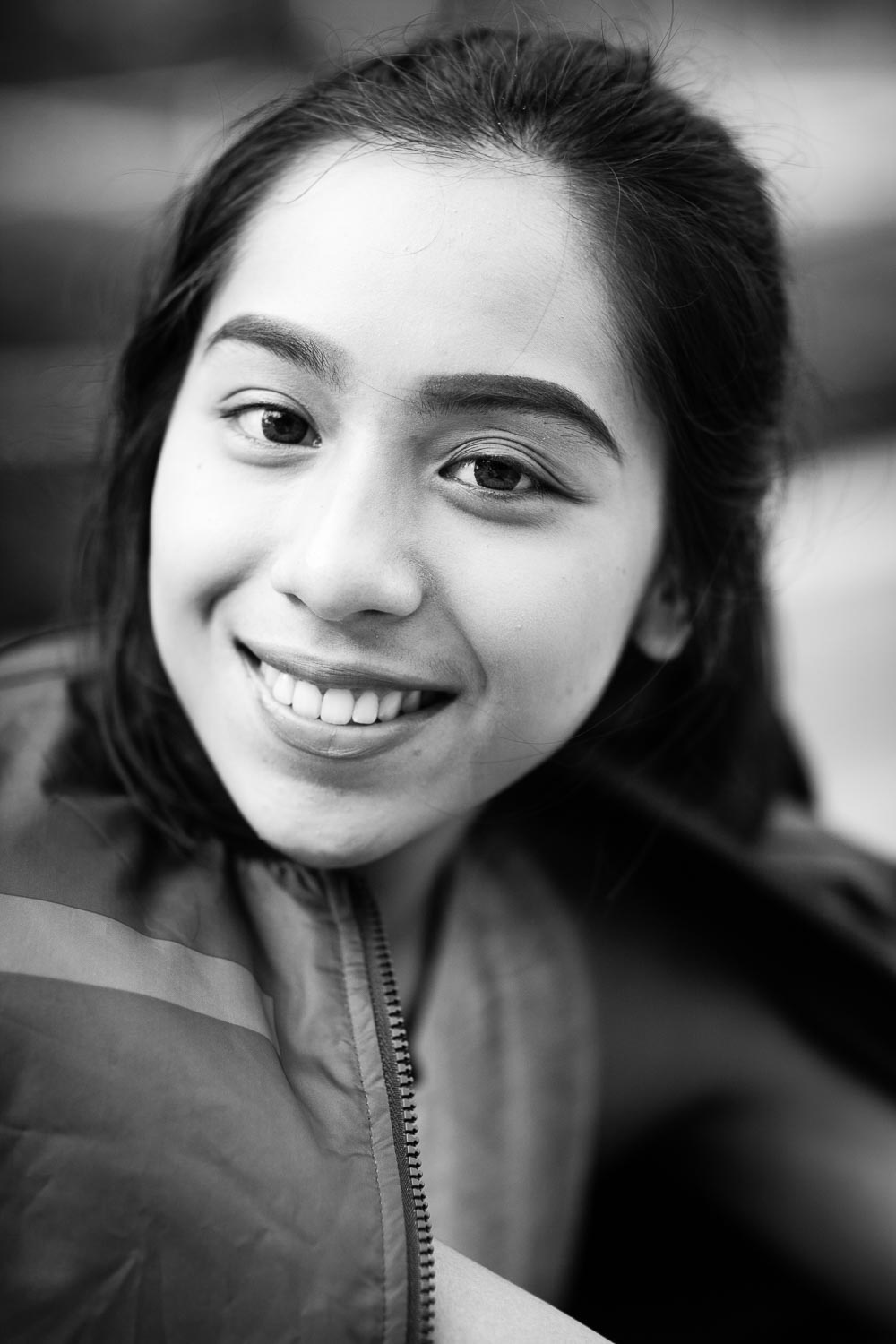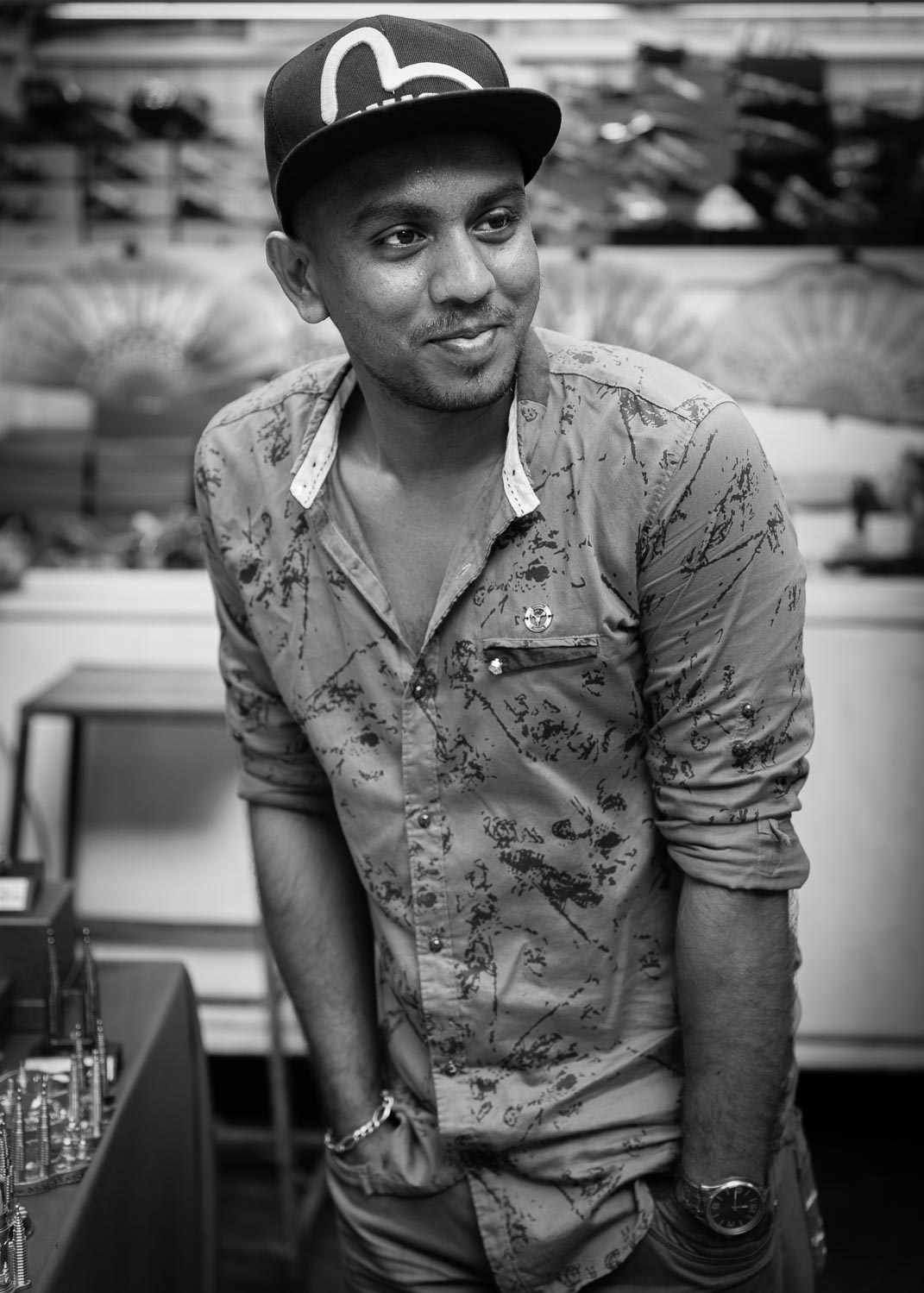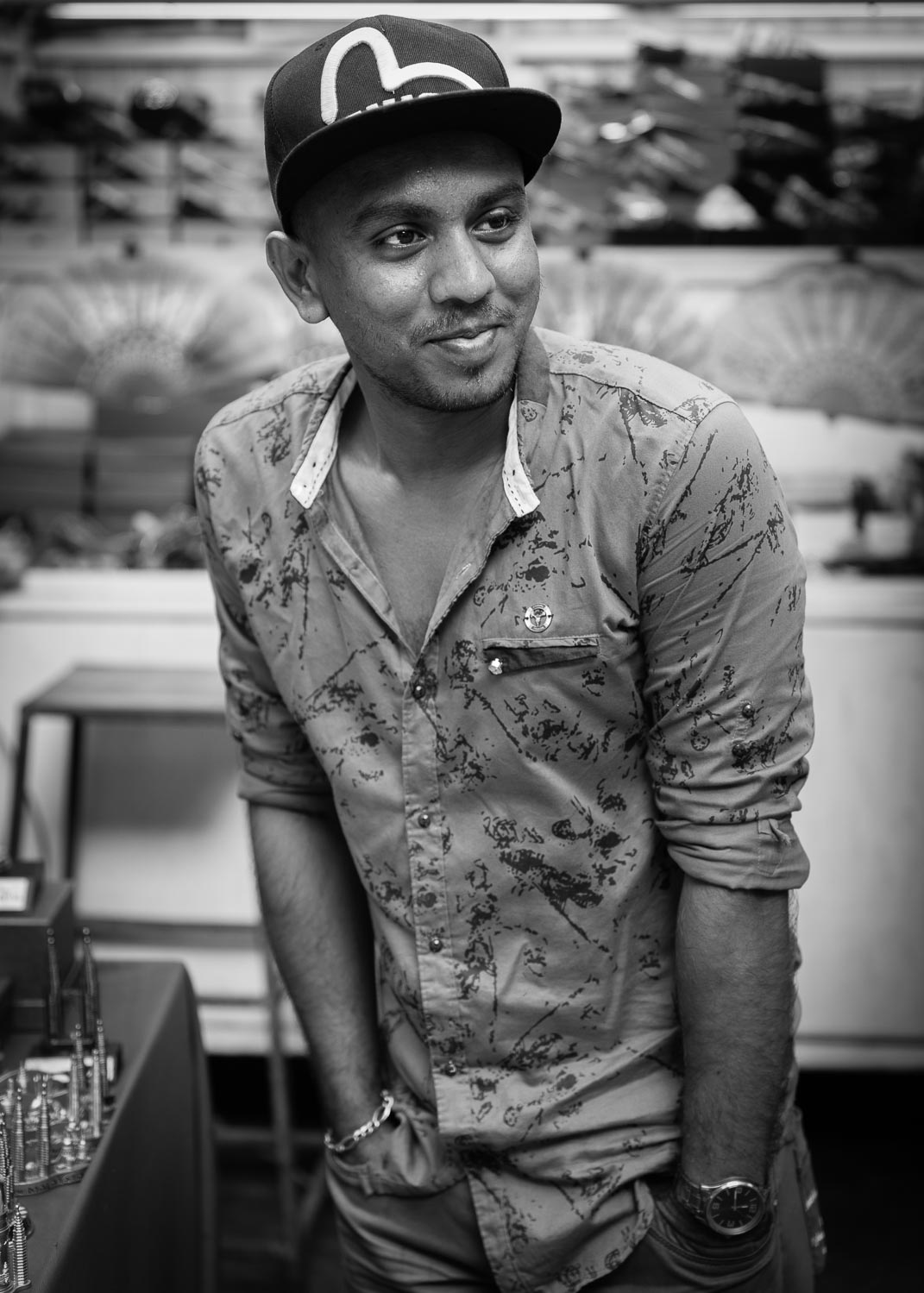 If you wish to see more of my street portraiture, the best place to do this is my portfolio website. I'm also active on Instagram, please follow if you're interested in my travels and photography.
See you online ♥