During a tour of the streets of Pasar Seni on a street photography mission by chance, rather than good planning I arrived at the Sri Maha Mariamman Temple. One of Kuala Lumpur's most popular temples.
As the temple is a holy place, I removed my footwear and asked permission to take photographs inside the Temple, which was granted.
I sat for a moment in the prayer hall to clear my mind, and take in my surroundings.
I was pleased to have arrived in time for the Abhishekam – a Hindu ritual of bathing the deity. According to my google search an Abhishekam of milk removes all sins, and coconut water increases the overall wellness of the family.
The primary deity of the Temple is Sri Mariamman or the Divine Mother – she provides protection for her worshippers from evil spirits.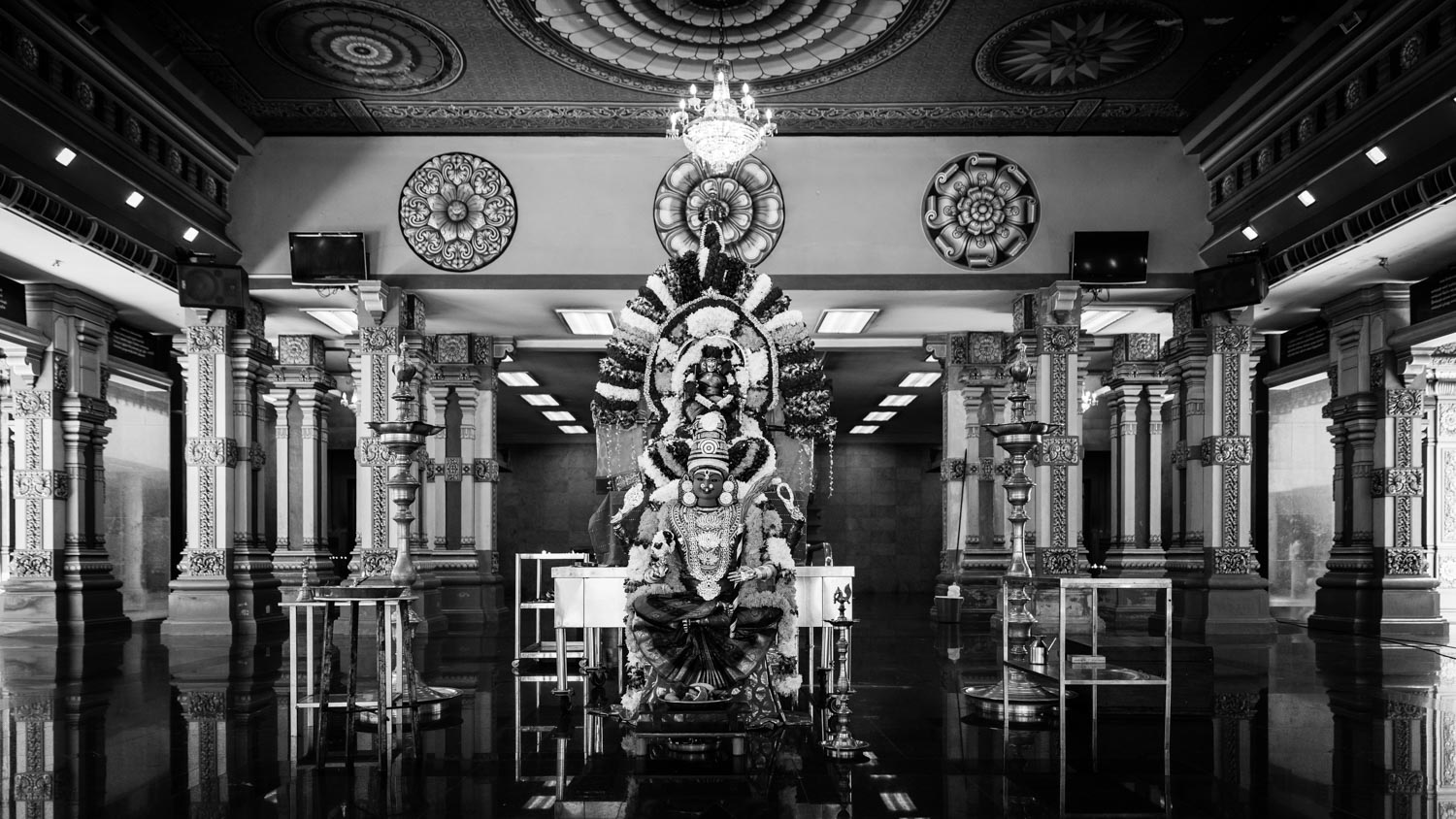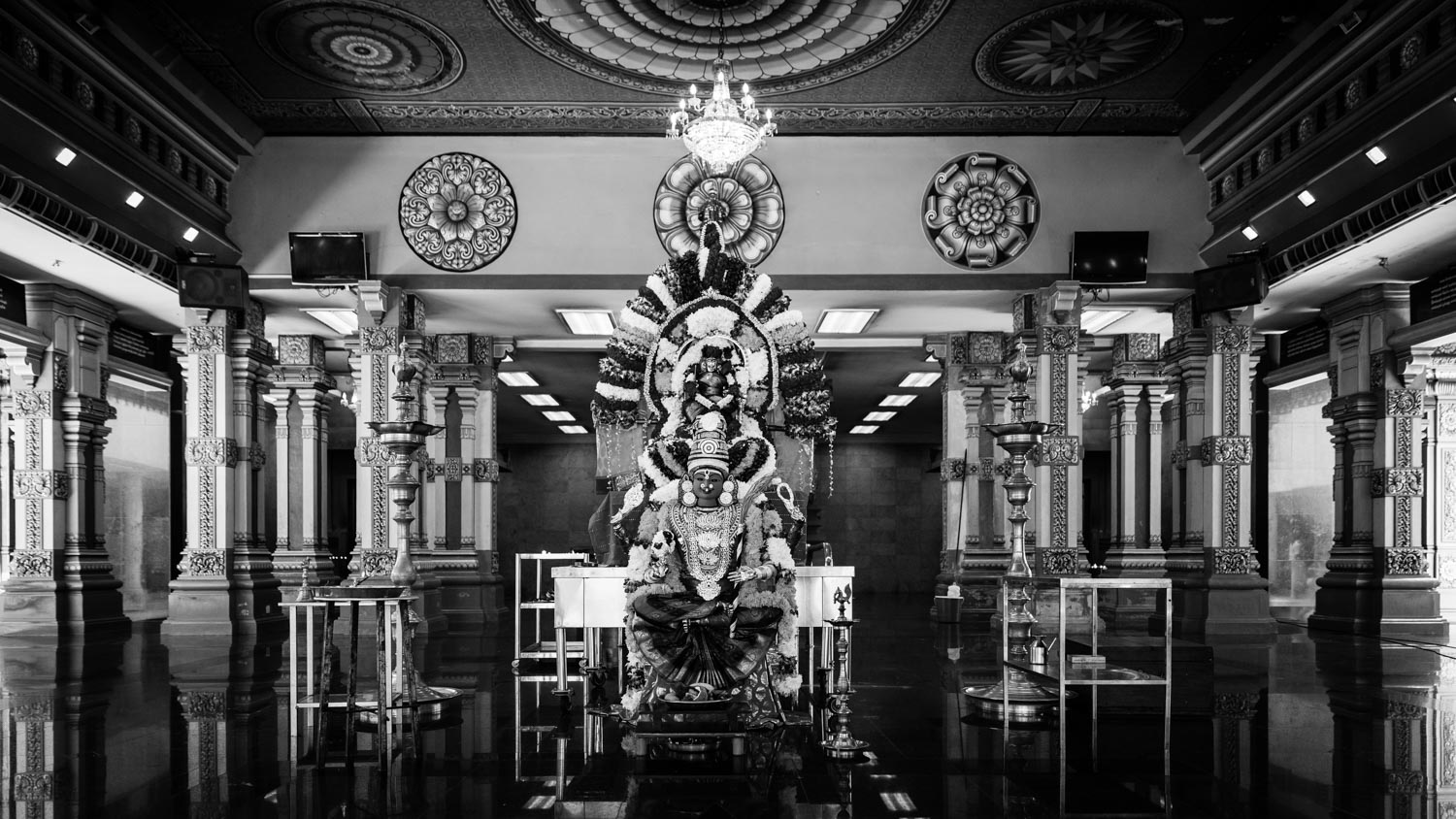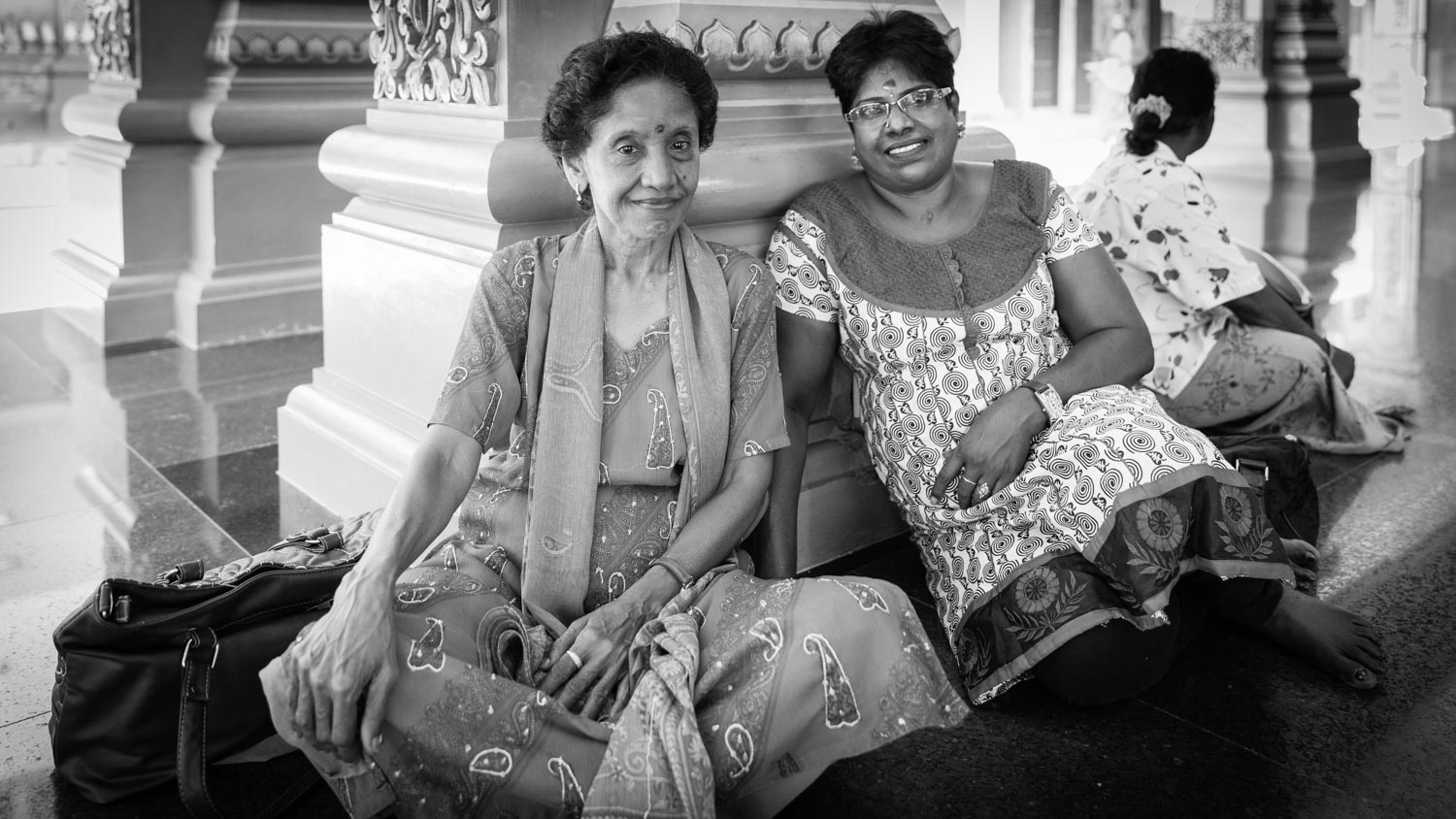 I was seated by these two women who were kind enough to answer my questions and pose for a photograph. Initially the three women were in the photo together, and then after some change in the arrangement of their sitting they revealed that three in a photo in their culture was not done.
Musicians playing during the Abhishekam adding to the ambience and experience of the ritual.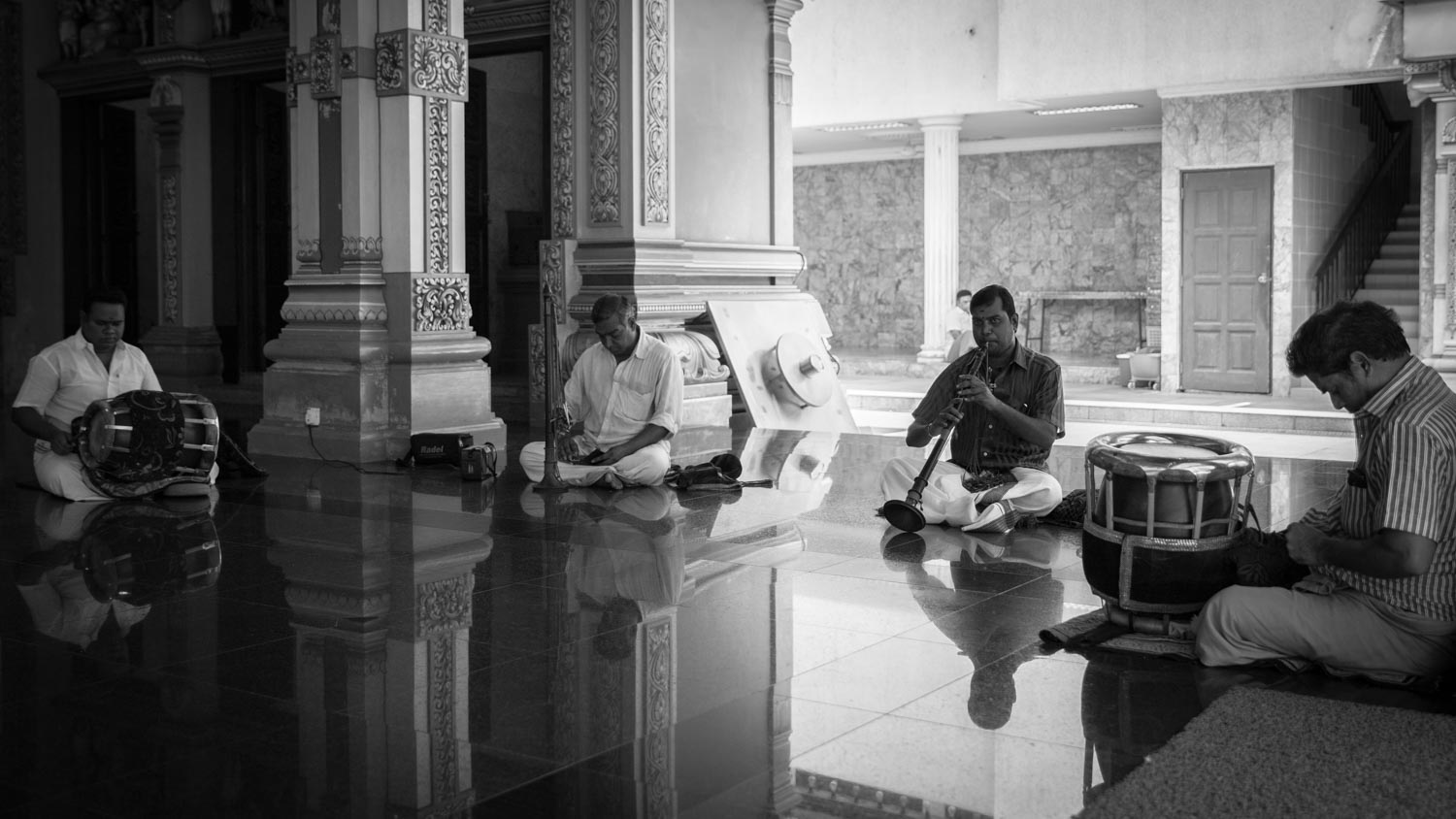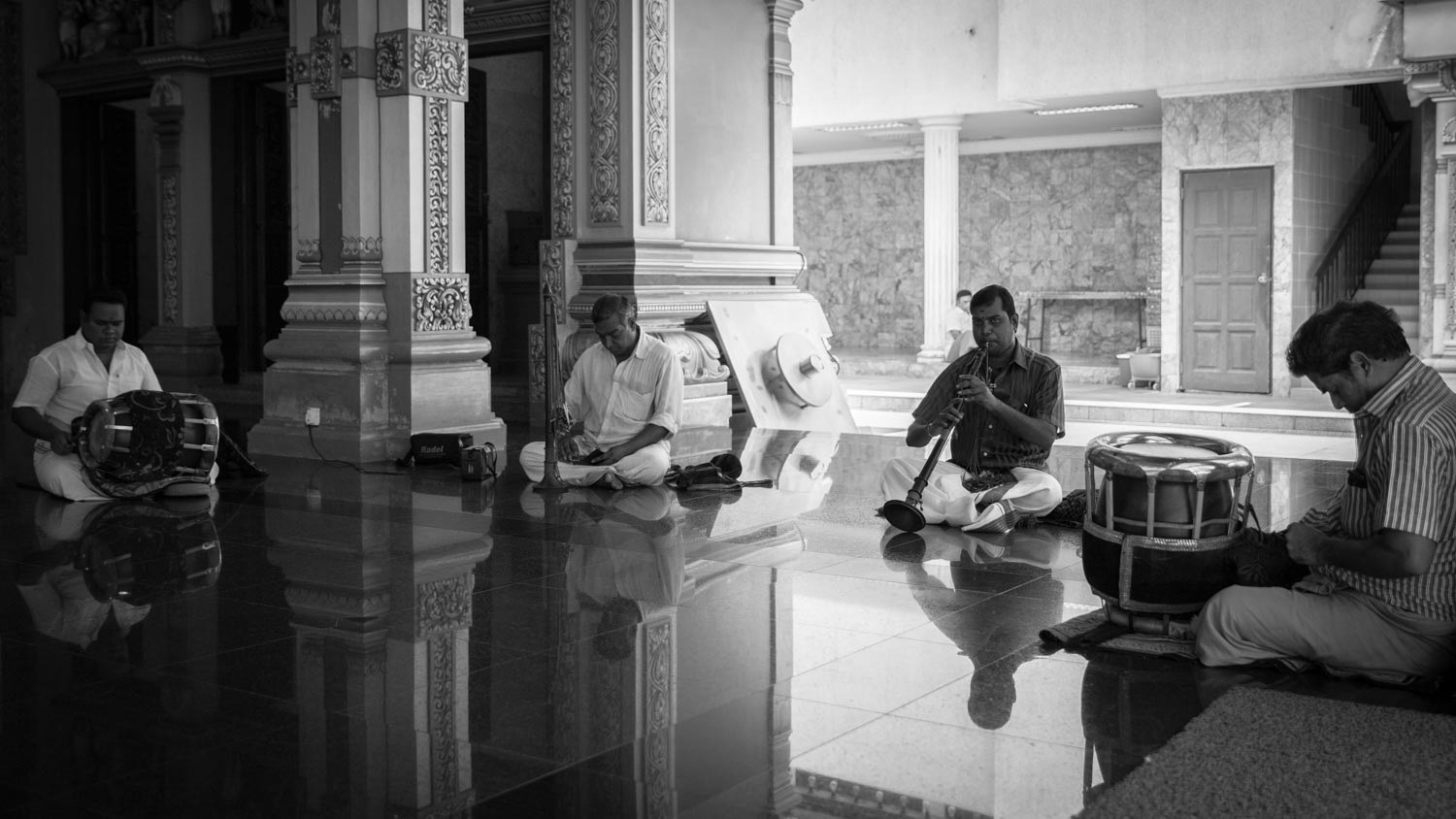 The tower that stands at the entrance of the Sri Maha Mariamman Temple is impressive at 22.9m high. It is hypnotic gazing at the detail of the sculpted Hindu gods and goddesses, of which there's 228.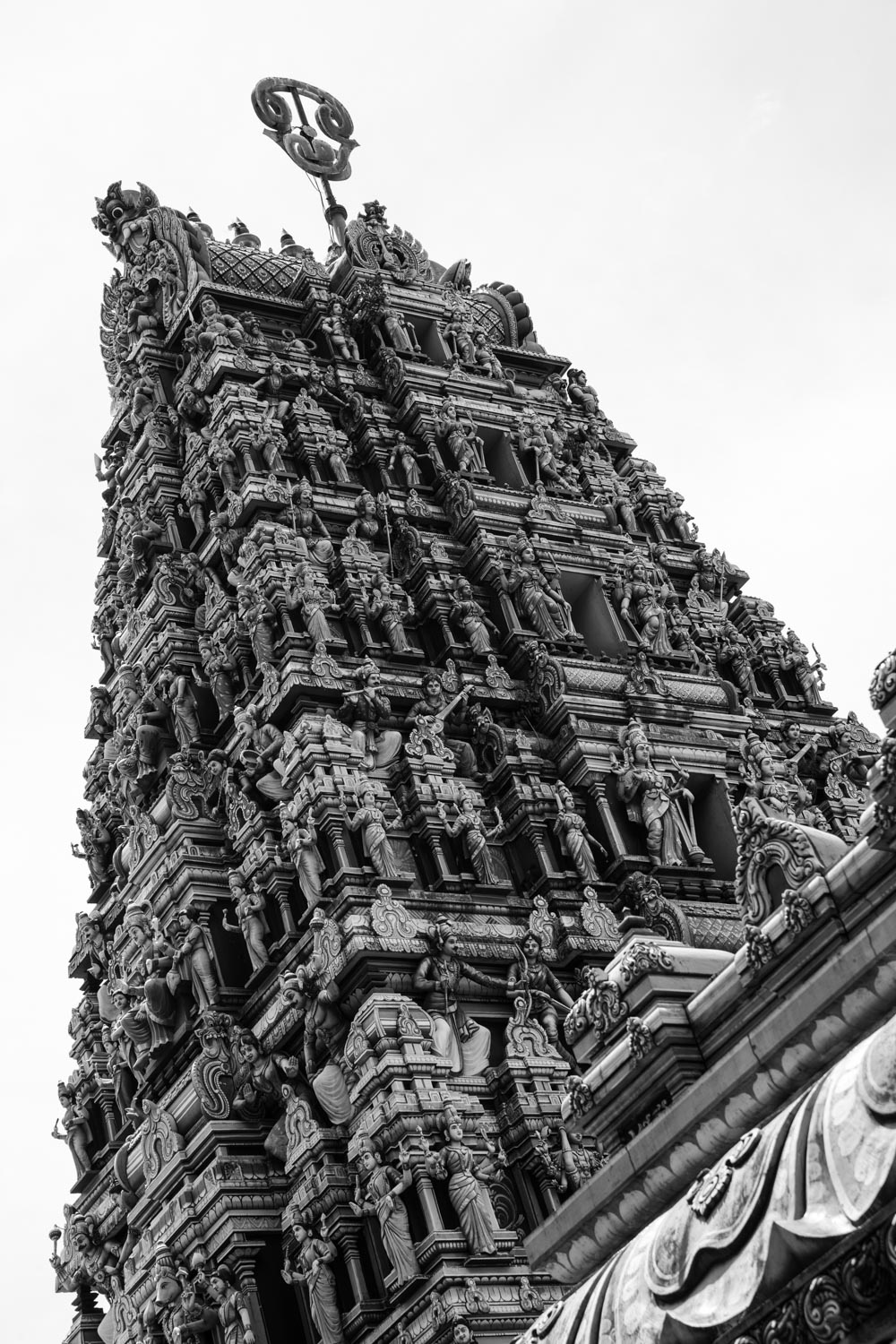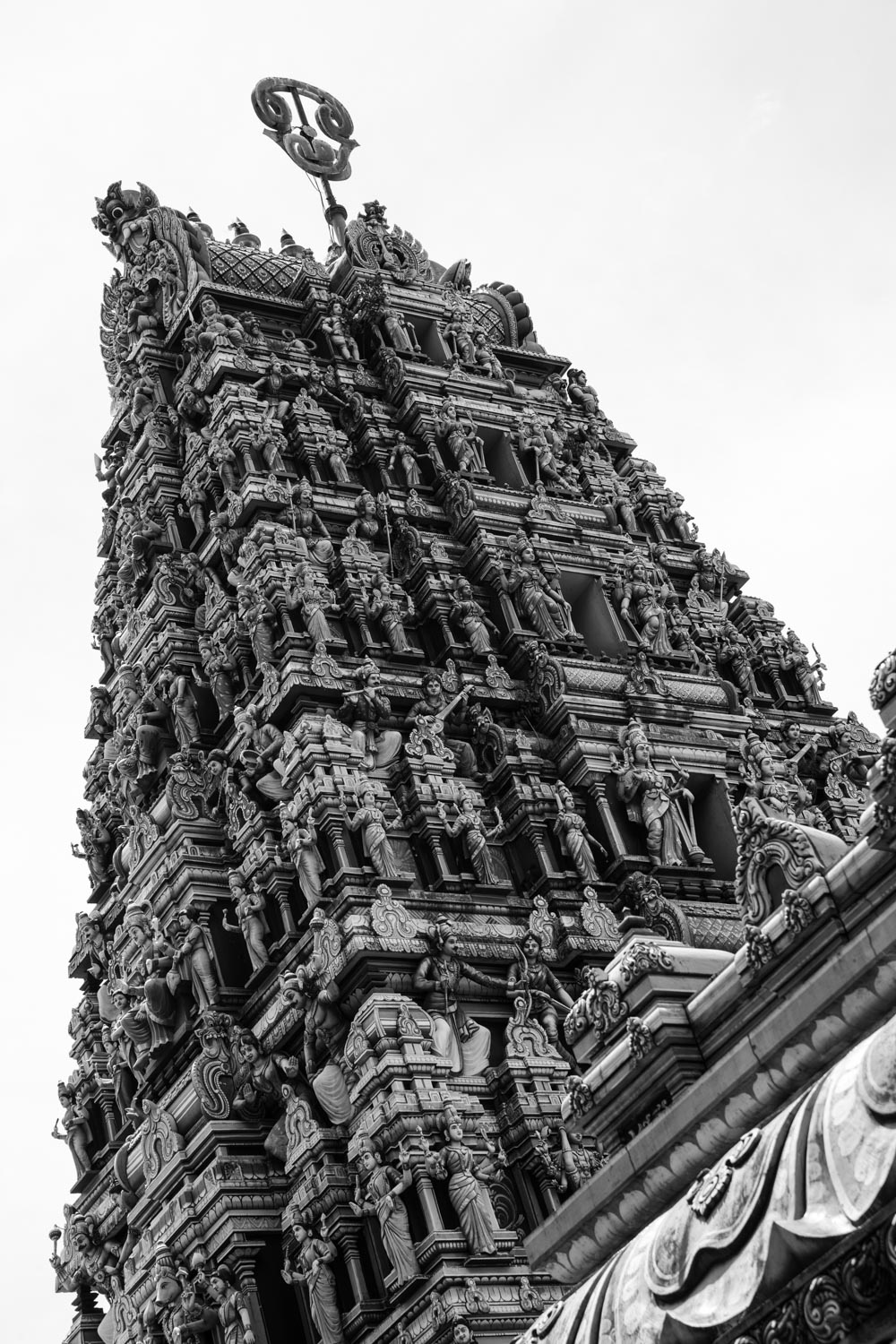 The Sri Maha Mariamman Temple is a must see if you're in the Pasar Seni neighbourhood, catch your breath and stay a while it's a beautiful temple and people are welcoming.
Address:
Jalan Tun H S Lee, 50000 Kuala Lumpur, Wilayah Persekutuan Kuala Lumpur, Malaysia