Sri Lanka's a destination on the top of my wish list, and we traveled to Mirissa Beach in January 2019.
It's one of those locales that needs careful planning, and at the time a direct flight from Kuala Lumpur – Malaysia wasn't available. Flight time to Colombo was approximately three hours, followed up with a three-hour drive to Mirissa.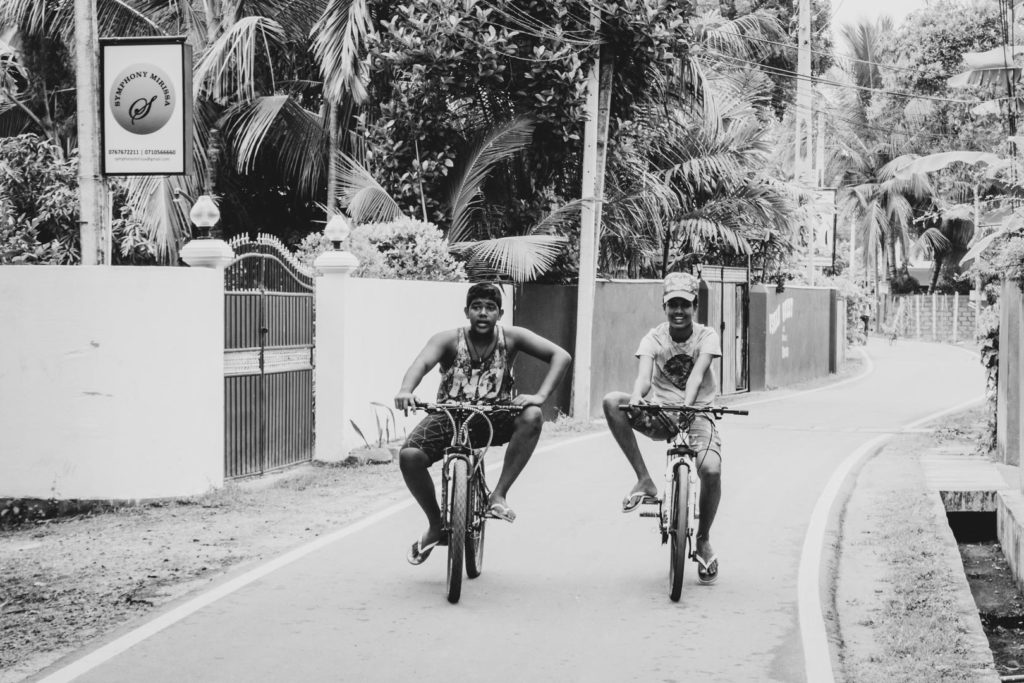 Accommodation

We stayed over at No. 53 – a historic ancestral residential home in Colombo close to the airport. The family were extremely friendly and kindly greeted us at some silly hour the evening of our arrival.
Breakfast the following morning was delicious, with a mix of both Sri Lankan and western food.
With full bellies, and happy hearts we set off on our road trip to Mirissa.
We chose to stay at the Peacock Villa due to the many rave reviews on TripAdvisor. The villa's operated by a father and son team Gamini and Gomida Jayasinghe with Simba the Labrador for pats.
Our suite on the first level was overlooking a river and surrounded in forest. Therefore, it was like I was living in a national park.
Wildlife Front Row Seats from the Peacock Villa
Monkeys (red faced Macaques) on occasion were swinging through the trees. One cheeky baby decided to try untying my bikini straps while they were hanging from the drying rack, and fortunately he was unsuccessful.
Palm Squirrels danced along power lines, they're such competent acrobats and fun to watch.
Peafowls resting on neighbouring roof tops, and it surprised me that they are so noisy.
Large billed crows, I've long had a fascination for the black feather beings. And there's plenty of them about in Mirissa making mischief.
Magpie Robin (oriental magpie) which I identified from this helpful blog post.
Indian Pond Heron's (paddy bird) resting on tree branches close to the river were a lovely sight as they're such a still bird.
Water monitor lizards frequently cruising by in the river below. Interestingly I become a fan when some years ago I watched a monster one lumbering along in a deep drain culvert in Penang – Malaysia.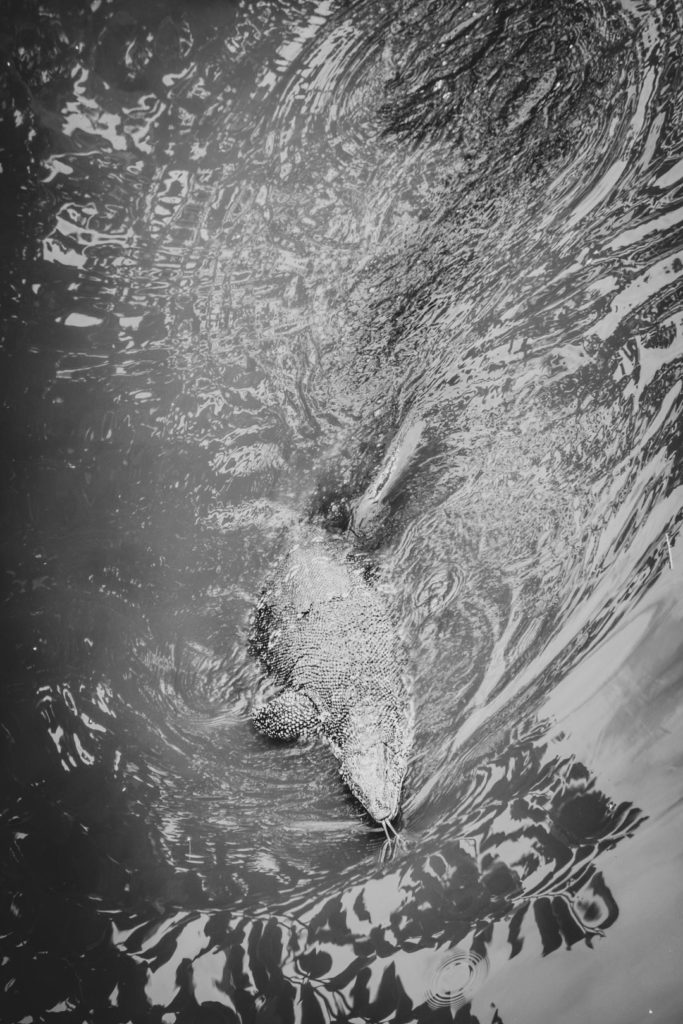 Beach Days Everyday

Beach days every day was the routine we quickly grew fond of. Starting with a session mid-morning, and then back again in the afternoon for a top up of rays and a cool beer.
The shore break could be a little tough. And if dumpers aren't your thing, more gentle spots can be found further along the beach.
There's tons of water activities available if you're keen. Like surfing, stand up paddle boarding, boogie boards, snorkelling etc..
Eating Always Eating
You won't starve with plenty of food to eat, and a good variety. As a vegetarian there was always an option for me on the menu. Some of the spots we dined at included:
In summary, we loved our beach holiday and intend to re-visit Sri Lanka and explore other regions.