On Saturday I visited the White Box gallery in Publika Solaris Dutamas – Kuala Lumpur to view the finalist portraits exhibited by the Kuala Lumpur International Photo Awards (KLPA).
KLPA is founded by explorenation.net, and organised by a team of dedicated photographers and project managers, based in the UK and Malaysia.
The Awards are held annually with a theme and open single image categories. Culminating in an exhibition which is well worth a visit if you enjoy portrait photography.
Coffee Date
I was heading toward Fahrenheit 600 for a shot of fine coffee and delicious cake, and was stopped in my tracks.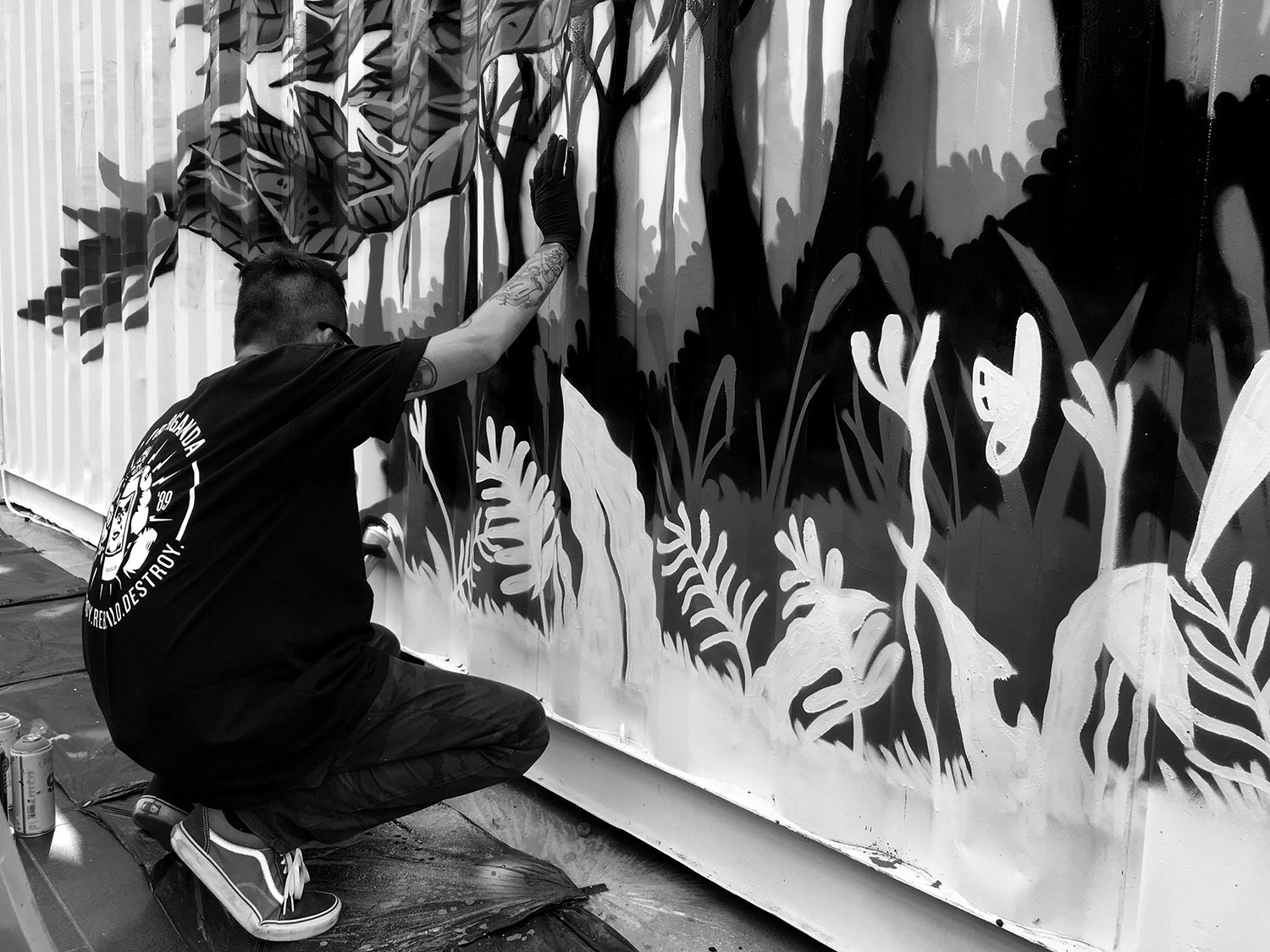 A large scale vibrant mural attracted my attention.  Graffiti artist Kenji Chai a.k.a chaigo was putting the final touches to his installation "Escape from the City" on the bnwmalaysia pop-up at Publika.
"Escape from the City" is about feeling relaxed and chilling!
A couple of photos to share Kenji Chai a.k.a chaigo's installation.