Featured here is a selection of my favourite photographs of the Ma Song – Spirit Horses from the Vegetarian Festival in Phuket. I've reproduced them in black and white which is my preferred medium.
To understand the history of the festival and its ritual practices please visit an older post documenting the Festival in Phuket – Thailand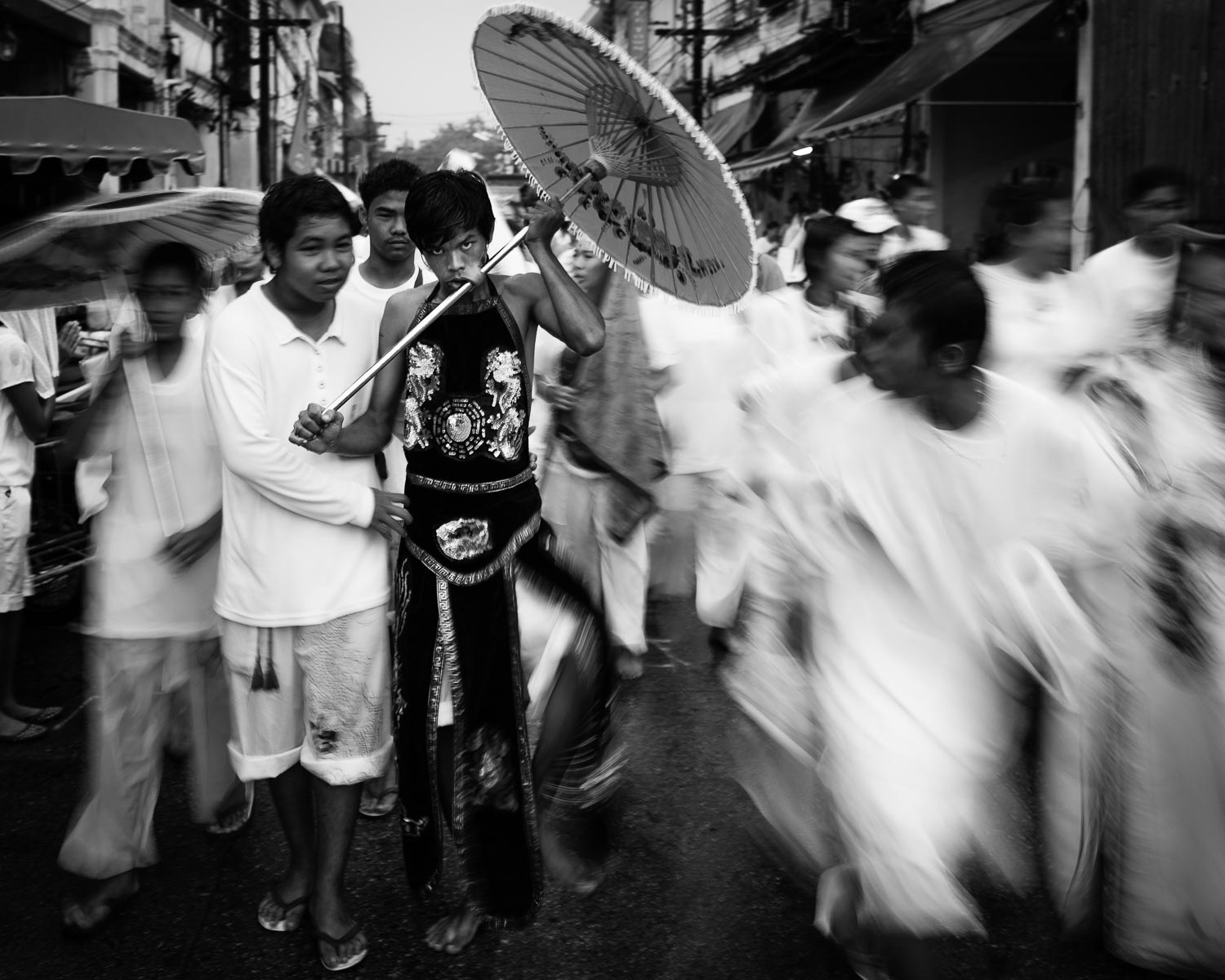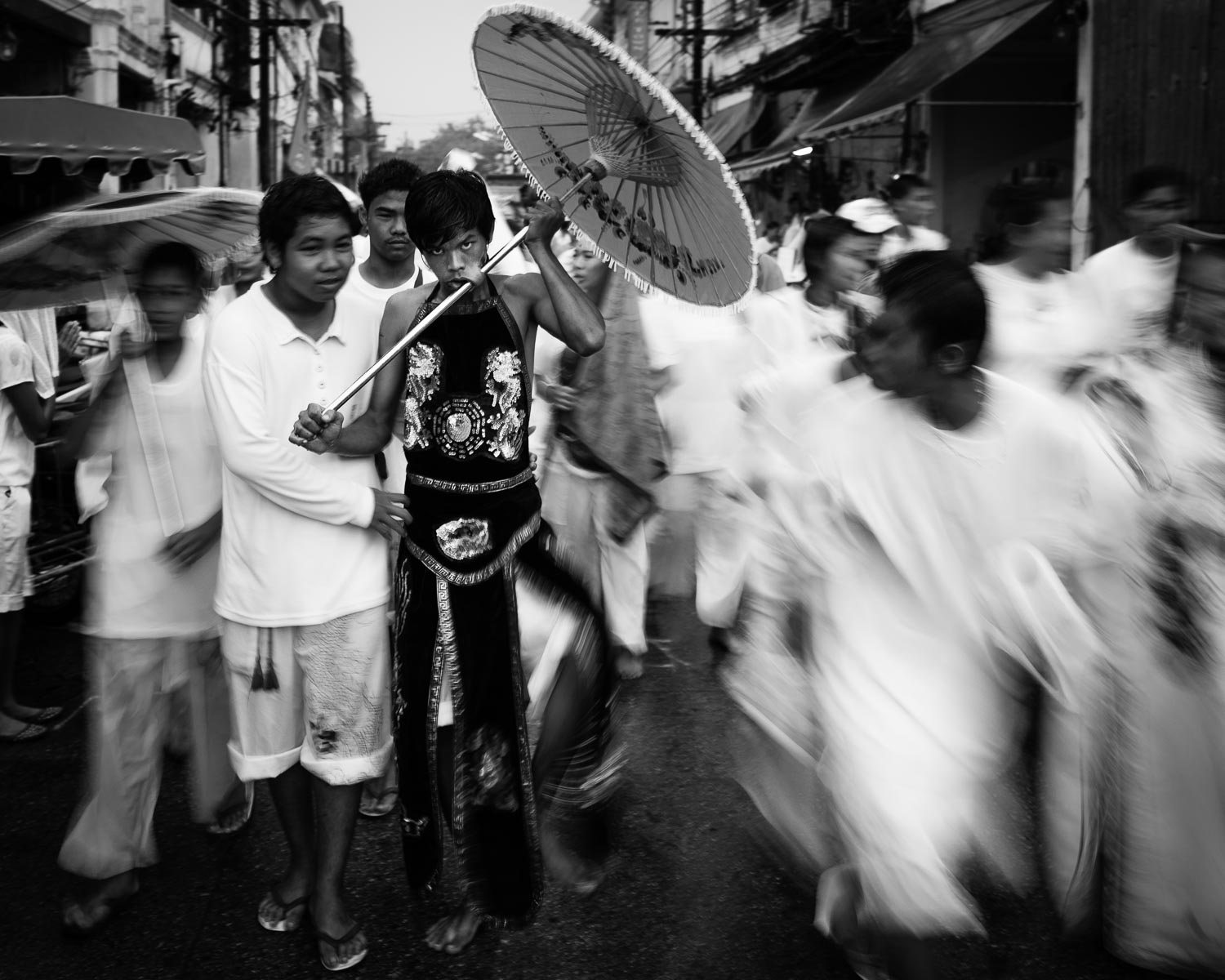 If you wish to know more about the Ma Song's and their motivations and experiences I found these interviews to be informative: Interview with a Spirit Medium, and Life of a Ma Song.
If in Phuket and in need of a knowledgeable guide I can recommend Kritchaya Na Takuathung with Phuket Heritage Trails. Khun Chaya is a Phuket native, fun to be with, and has many rave reviews on tripadvisor.
For the photogs reading this post I'm a Canon gal and used the 85 mm 1.2L and 35 mm 1.4L for this event. Most of these photos were taken with the 35 mm, with very little cropping, which meant getting up close and personal to the subjects.
It is only after the event, when I started to edit the images that I felt squeamish. Curiously, while in the zone / flow of shooting the subjects being pierced I wasn't so effected.
The days were manic, trying to cover all aspects of the Festival wasn't possible. The streets and temples were crowded and you had to hustle for access and proximity to the piercing's.
It's a chaotic space crowded with professional and amateur photographers and videographers alike mixing it up in the pits with friendly camaraderie.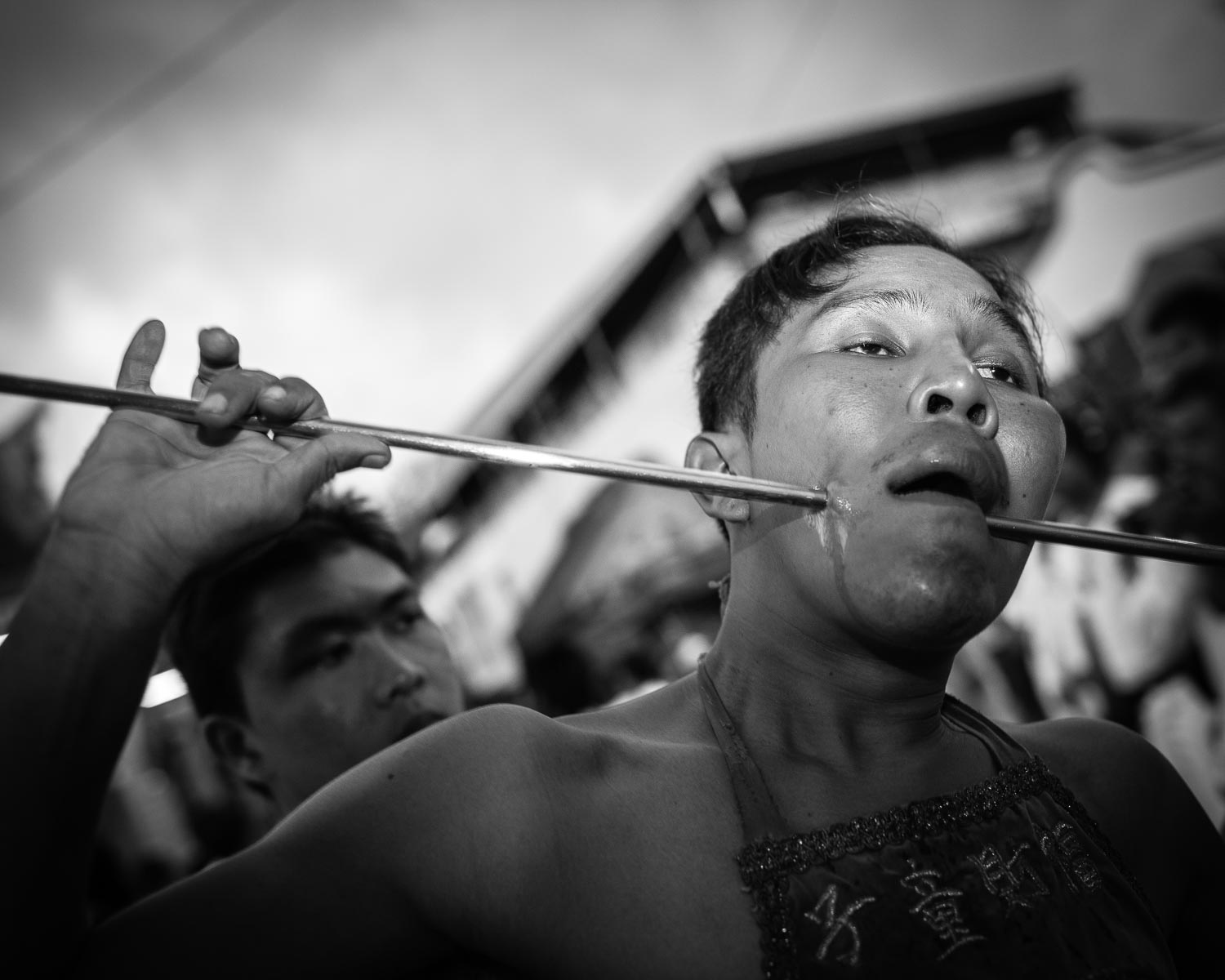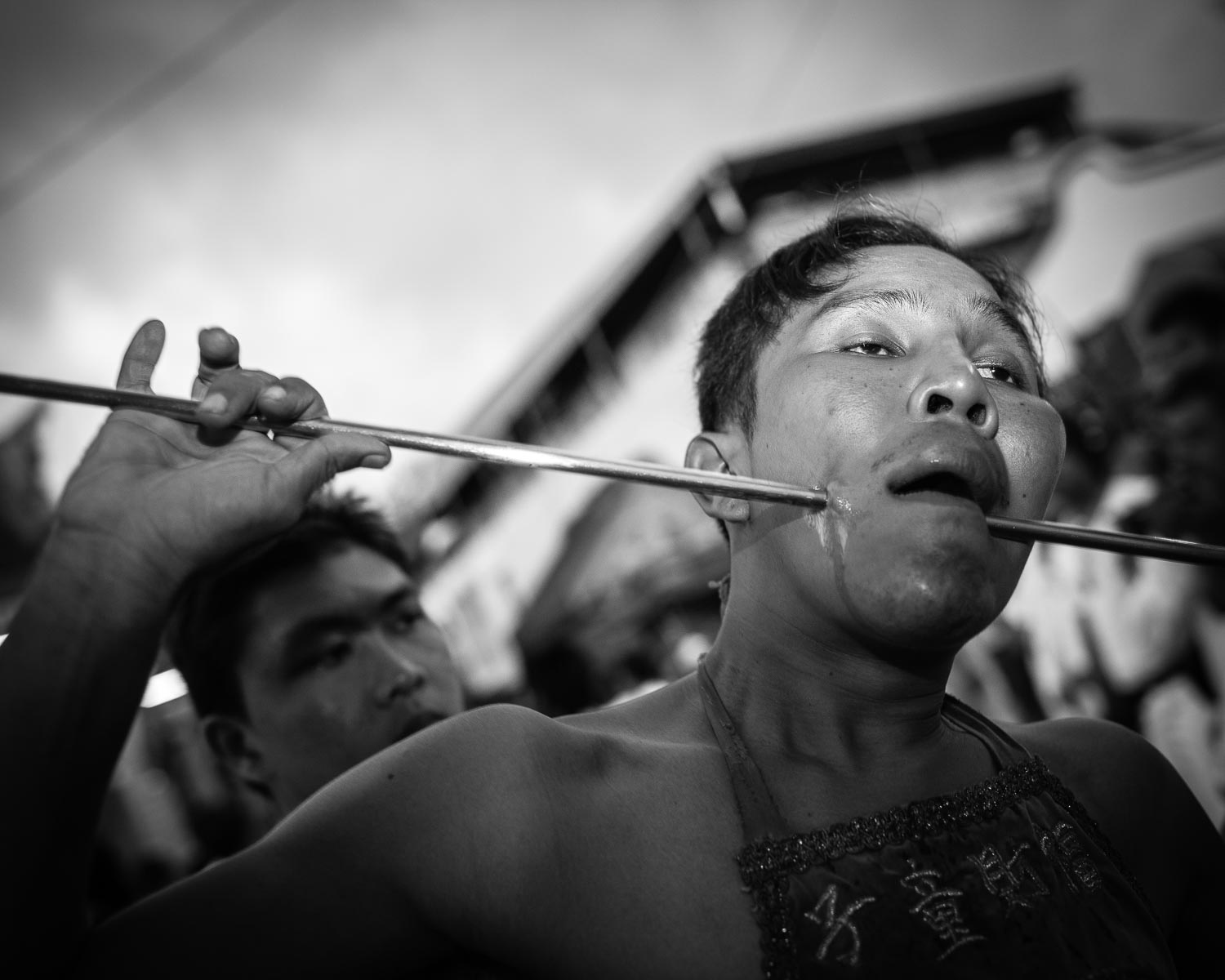 The weather was inclement with a cloudy sky and some rain. Which put a bit of a damper on things, however, the processions continued in an earnest manner. Everyone enjoying the festivities.
Attending the event, and then researching the Festival was a rewarding project, The Phuket Vegetarian Festival is worth attending, and will be held from October 20 -28th in 2017 – have fun.