In September 2010 I had the honor of meeting Joseph Churchward at his Hataitai home studio.
I enjoyed hearing his narration of life thus far,  his interest in genealogy – my grandmother was Rubina Franzen (nee Churchward) and seeing his family photo wall – and the passion he exuded for his vocation.
Joseph is a master typeface designer, and through focused dedication to this art from a young age he's created more than 690 hand-crafted fonts. Which include recognisable fonts in New Zealand such as the TV One logo, The Evening Post and The Dominion.
About 1938, when I was a young boy, the Samoan House girls who looked after me took me to the beach – they scribbled letters on the sand to teach me how to draw letters, the waves came and washed the letters away! I copied (the girls) and drew the same letters.
Throughout my life I've never forgotten the experience. I remember this when I use a rubber to clean pencil marks off my letters.
Joseph Churchward – Interview with David Bennewith – 20.10.2005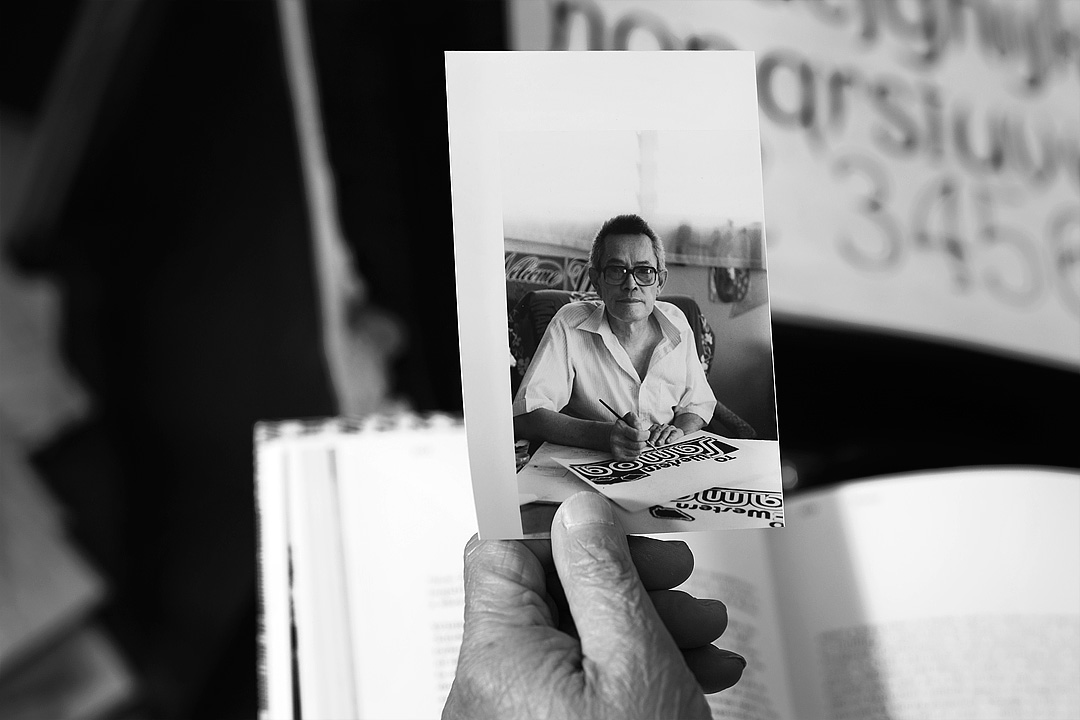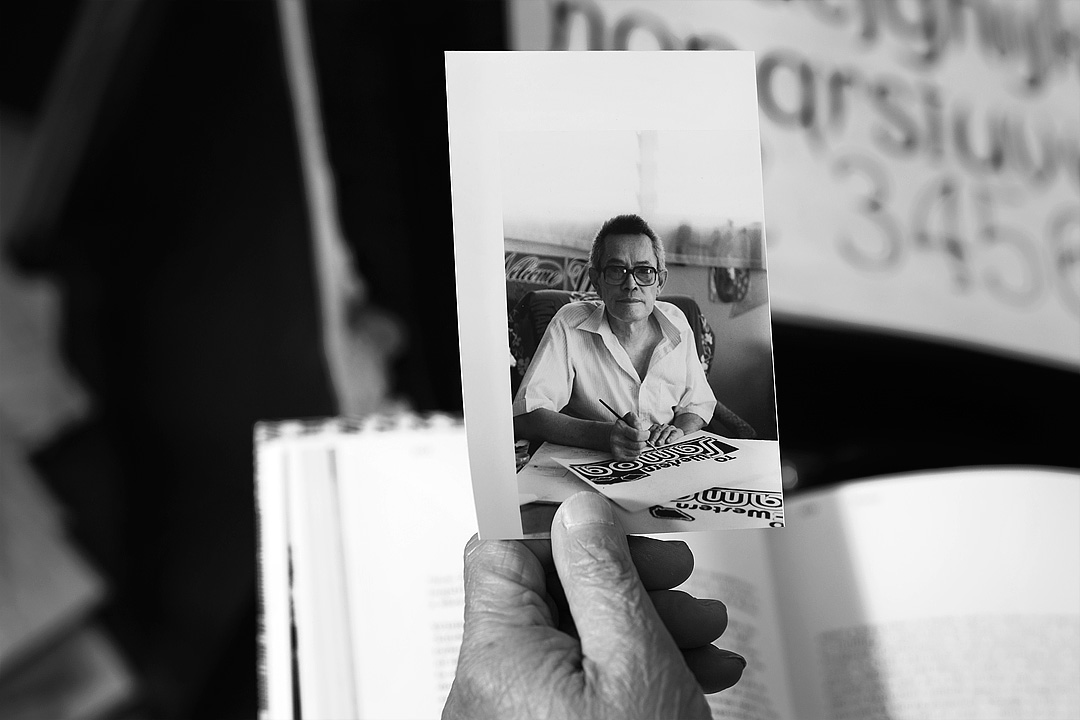 Joseph enjoyed having his photo taken and this is my favourite portrait of him while he's focused on refining a new font at his home based studio.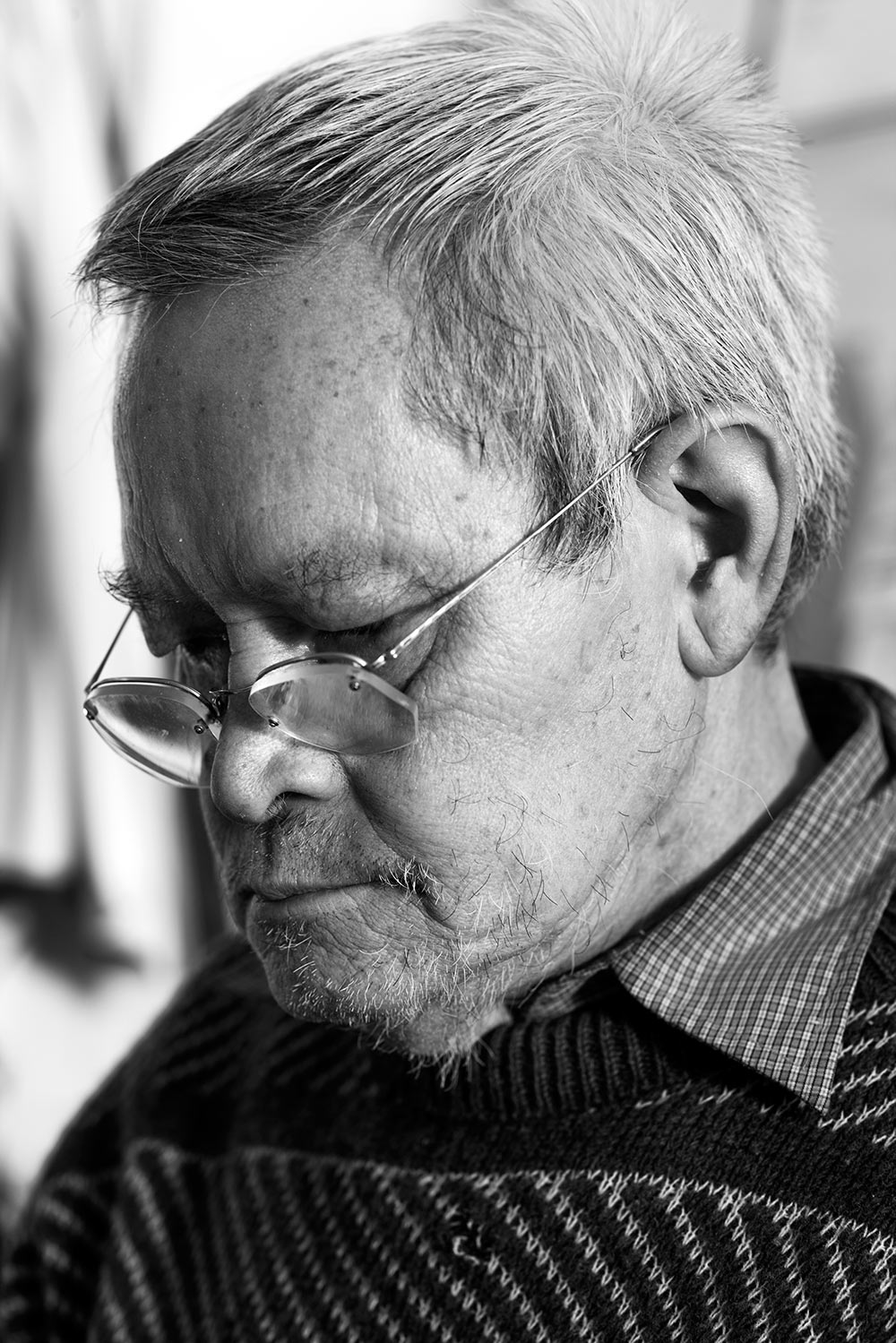 For more about Joseph and his prolific life as a typeface and advertising designer I can recommend David Bennewith's book  – Joseph Churchward