I was in Hong Kong in July 2017 for one week and stayed at the Crowne Plaza Kowloon East. And as always carried a camera in my luggage, and this time an old Lecia D Lux 4.
Mike Johnston's post on The Online Photographer blog is an interesting perspective about the often quoted:
The best camera is the one you have with you.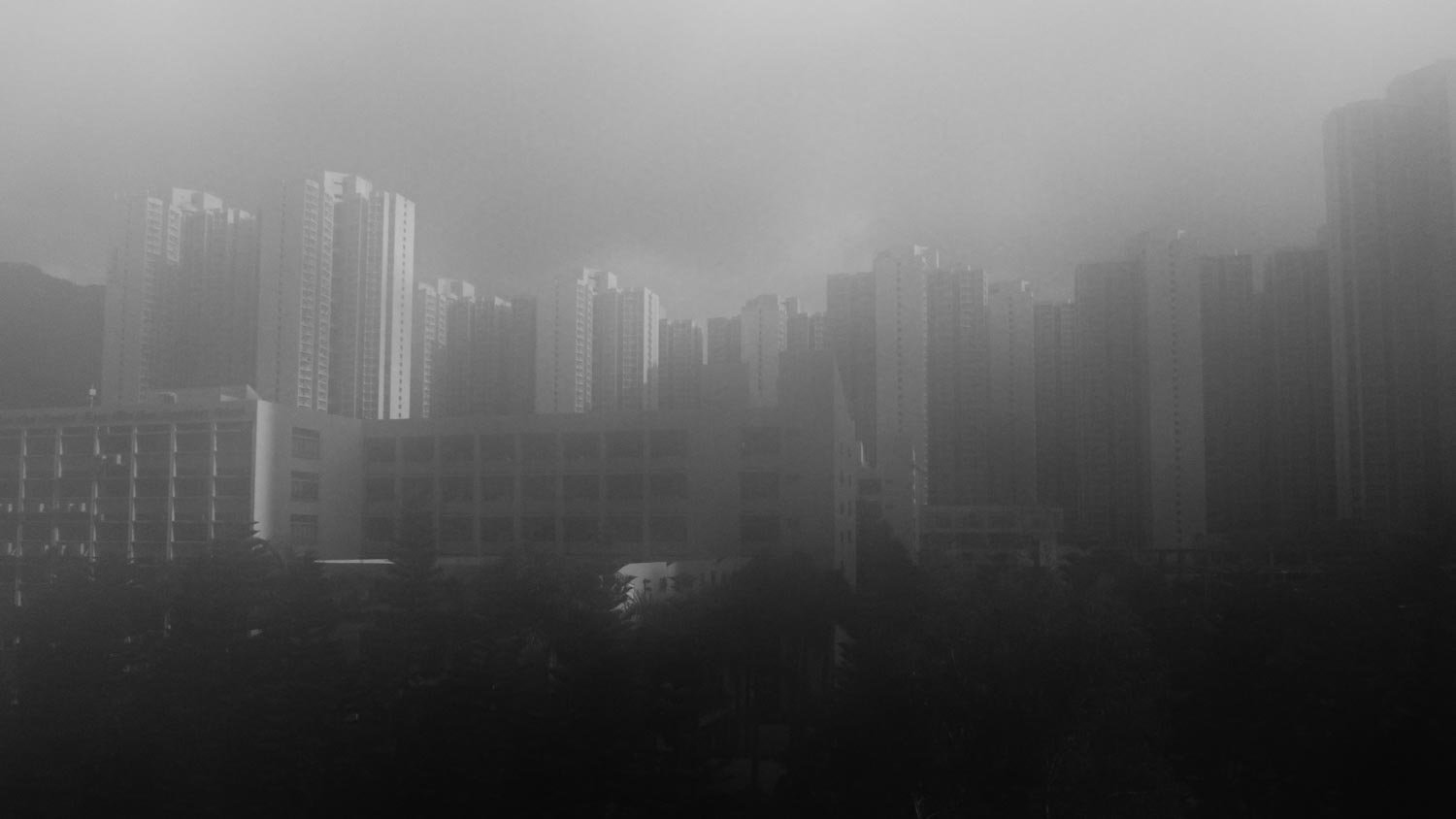 Hong Kong Lecia D Lux 4 Photo Series
This series of photographs were taken from one of the Hotel's lower level terracing areas.
As seen in the photographs this angle is bordered by condos, and looks down to the street activity. Deceptively, it appears to be a sleepy morning in Kowloon East. 
Moving from the air conditioned cool inside of the hotel to the humid morning outdoors caused the camera's lens to fog over.
I decided to work with this serendipitous event and take some photos to see how what I was seeing through the view finder would transpire in the captured images.
These three photos below are the result.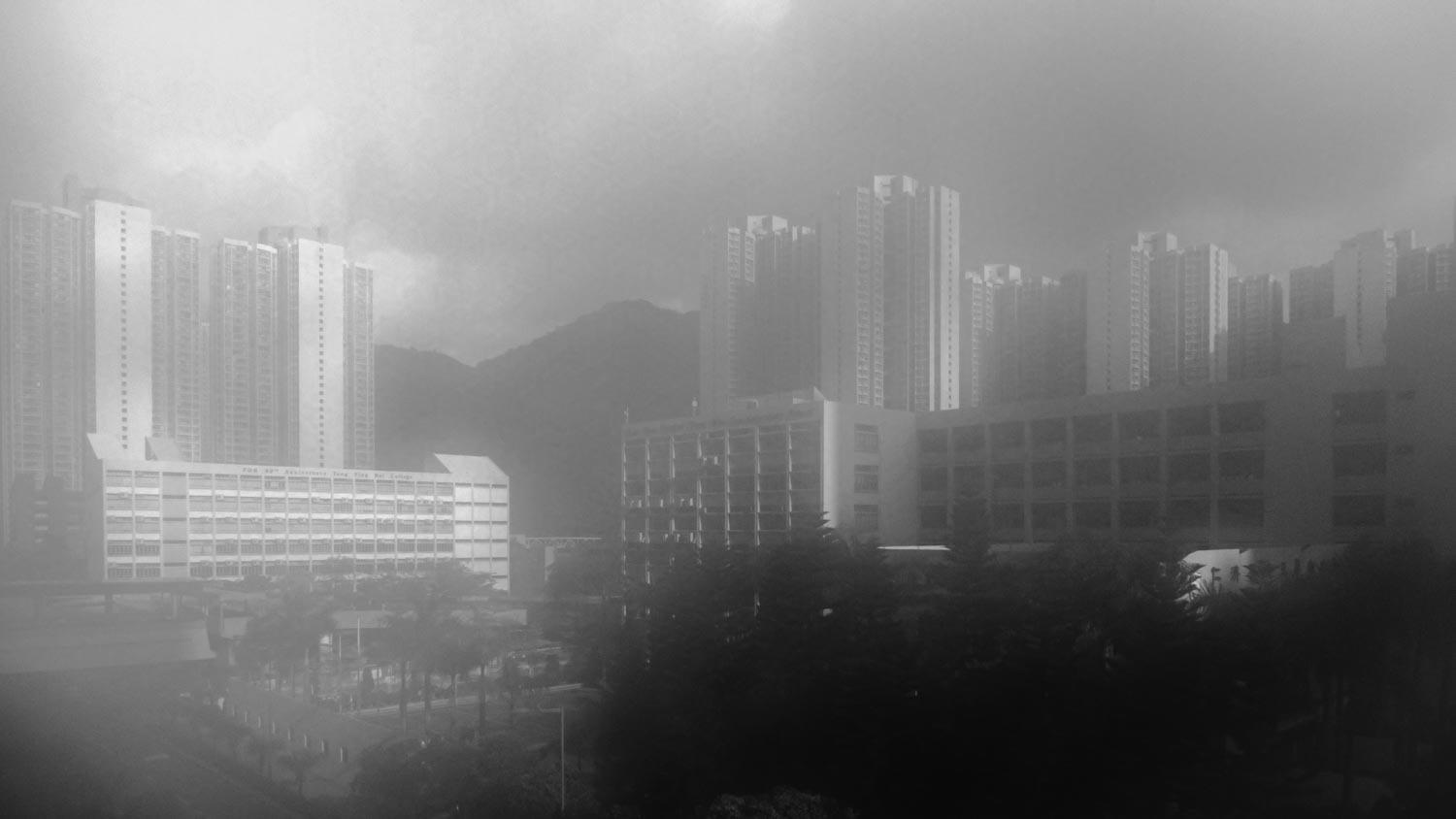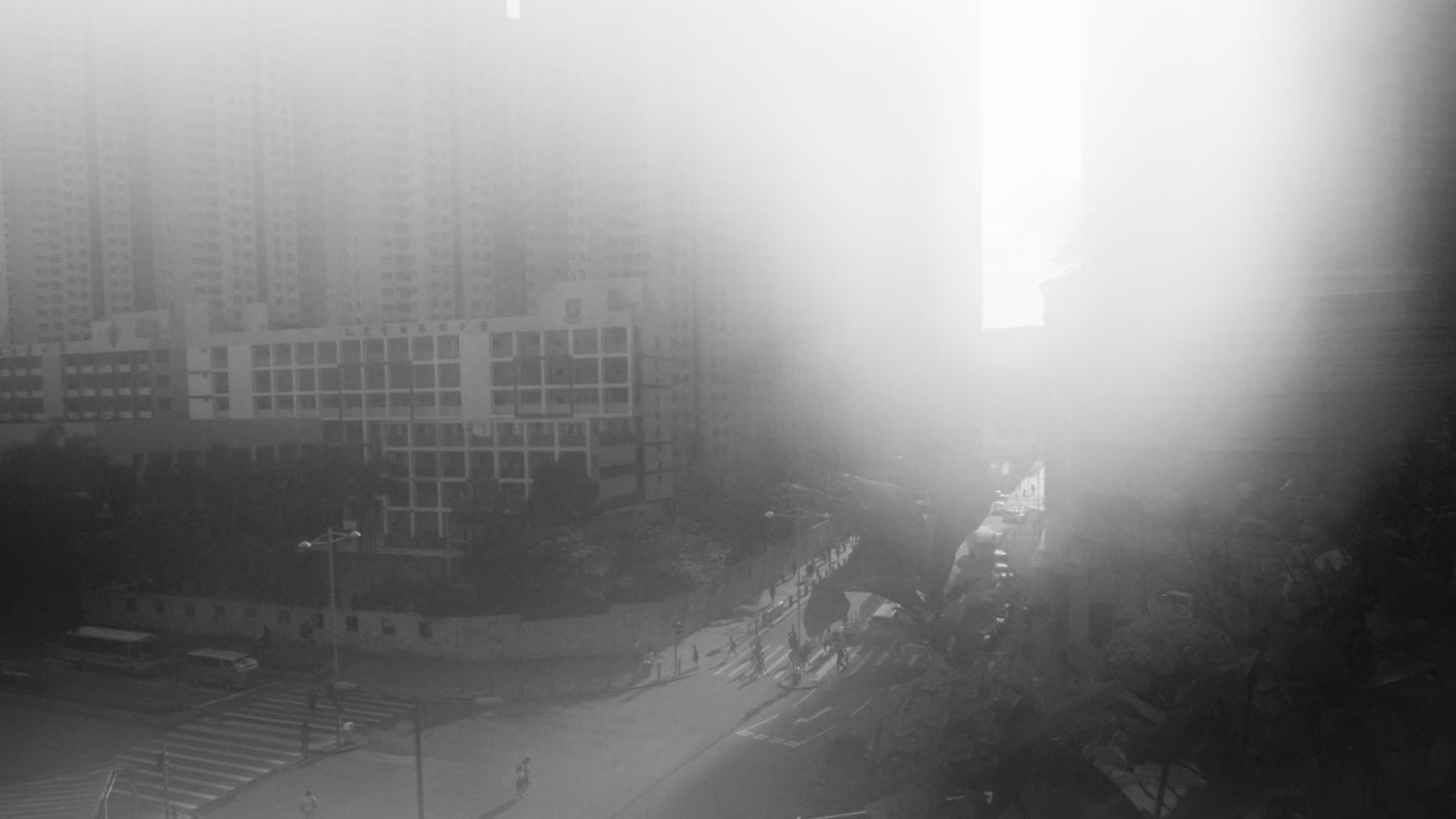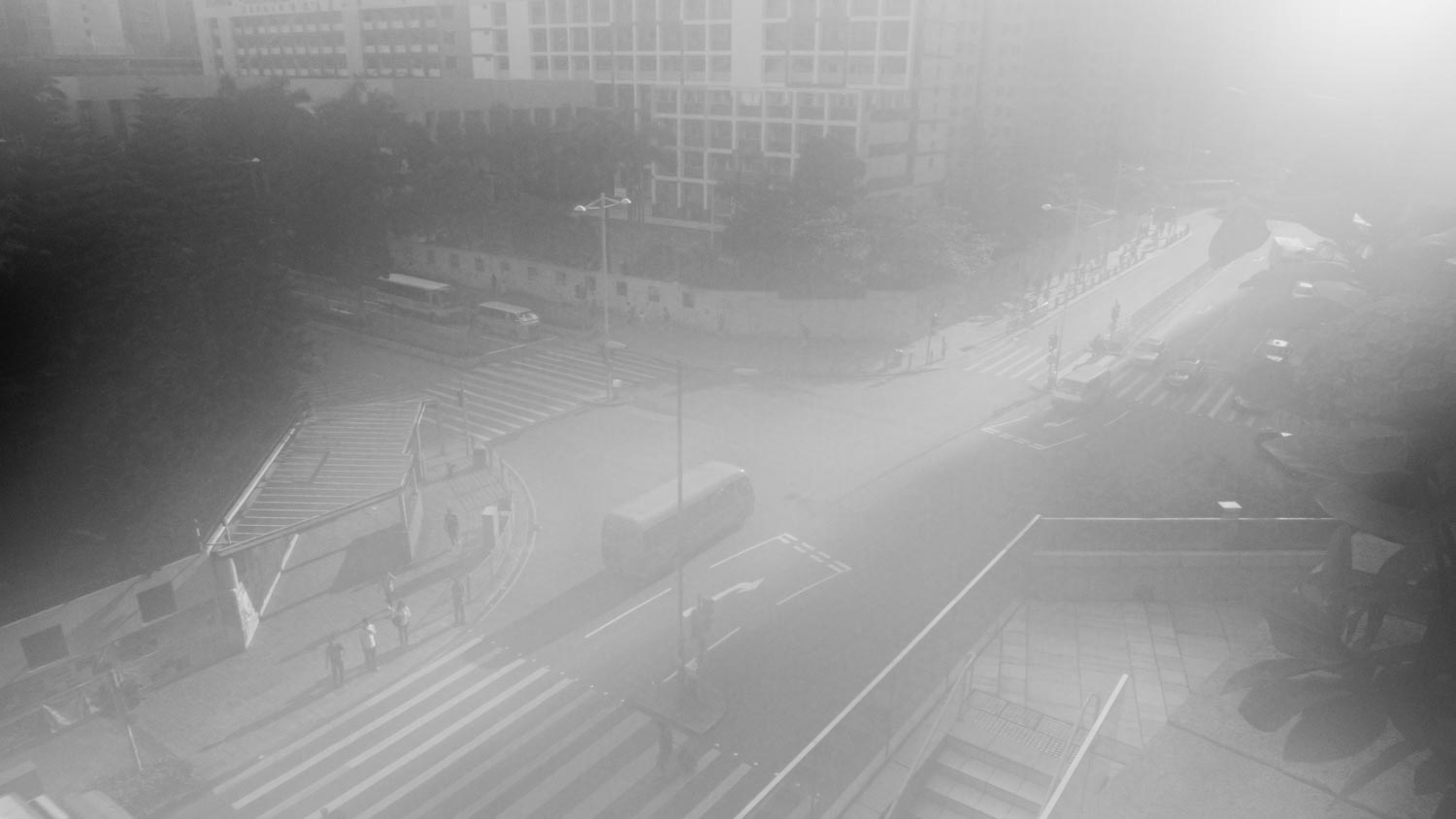 Goodbye Hong Kong, thanks for the pics.