When I first hit Bangla Road (Soi Bangla) in Patong it was a bit disorientating.
I'd had a few cocktails beforehand to help me slip into the party spirit. The 400 metre road was closed off to vehicle traffic. Bangla was a party zone, with neon signs and lights flashing, and loud thumping music from the competing line-up of street bars stimulating my senses. It was jam-packed with people, and it seemed like everyone was out for a night of excess.
The atmosphere was festive; with touts selling everything from tickets to 'ping-pong shows' to the latest plastic whizzy thing that may entertain children for a few hours before boredom sets in or the toy breaks.
Scantily clothed girls wriggle their wares in the hope of enticing our group to enter their establishment. With flamboyant Ladyboy dancers at Soi Vegas sexily posing for photographs. I looked up to the second stories of bars and saw girls gyrating on poles, girls in glass surrounds giving the come-hither stare.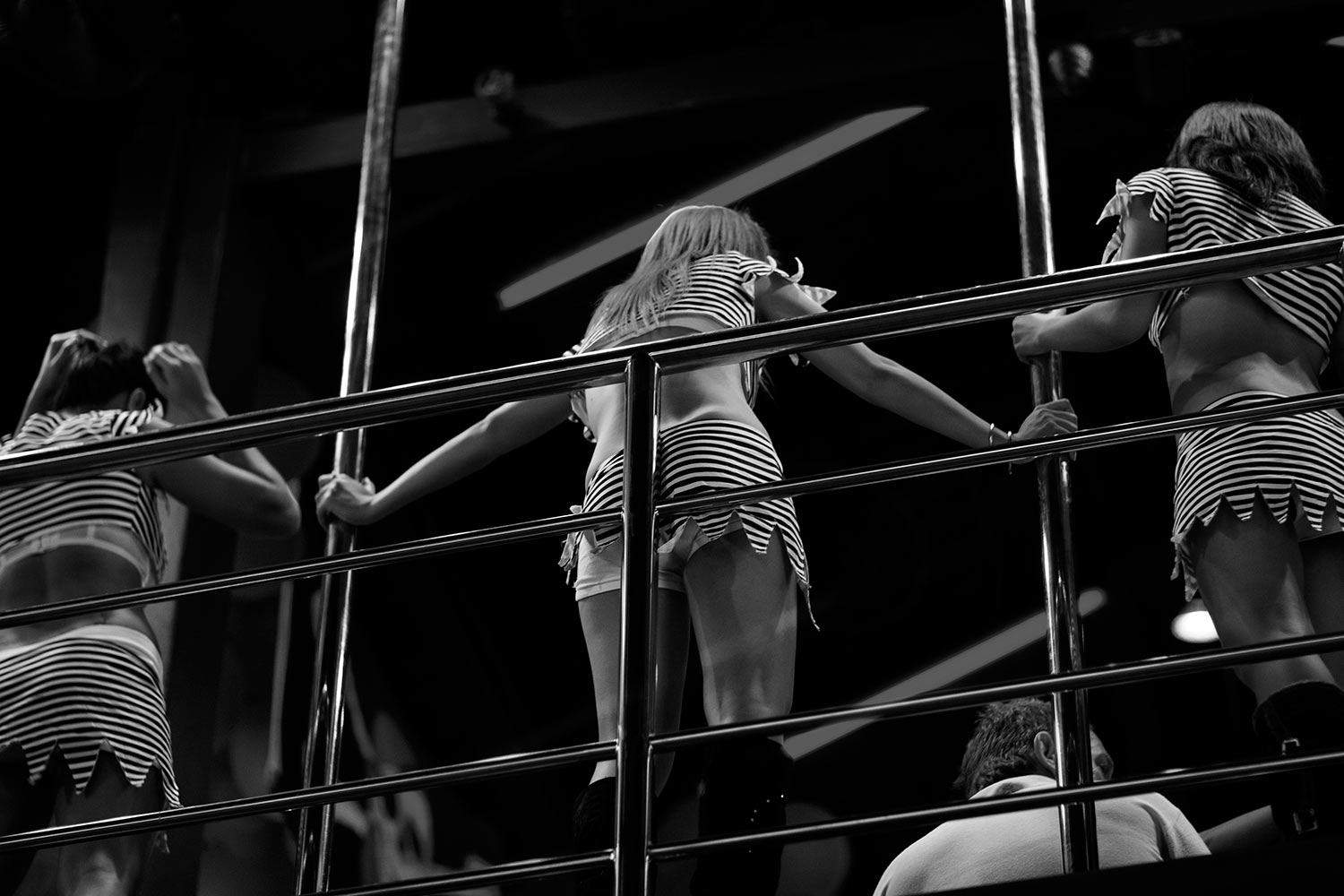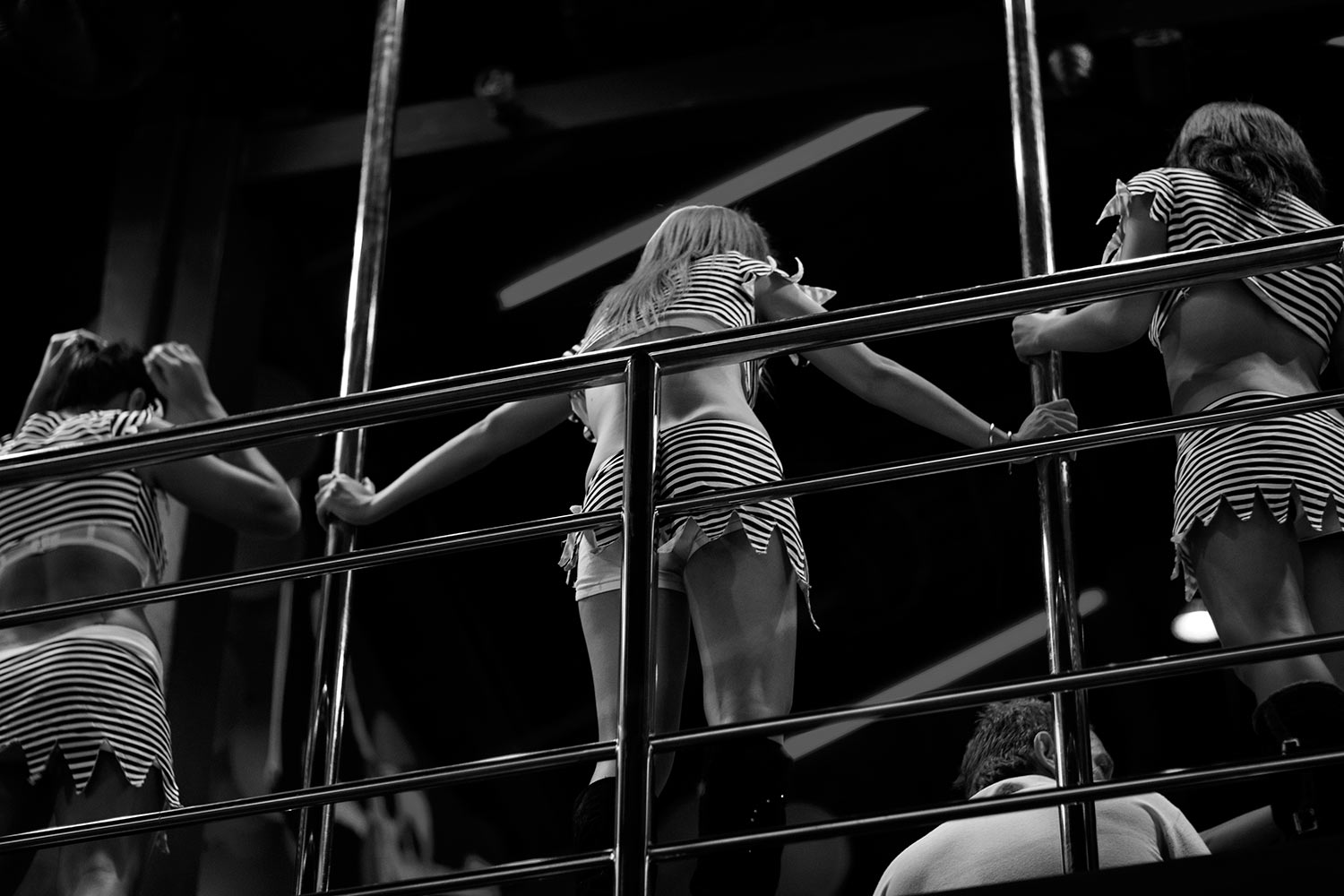 I wondered how boozy young men resist all this flaunting of flesh? Most likely they don't, when in Bangla … For some it must be like being in a candy store – pick your favorite flavour, or a pick-and-mix bag to take home also an available option.
In summary, my night out in Bangla was one of fun, I enjoyed the carefree feeling of this intoxicatingly vibrant party zone. The bar hostesses are friendly. And I sat with a hostess playing bar games, connect four, and 'nail a hammer into the log'. The loser (mostly me) shouted the drinks. It was all very fair and amusing.
If you're ever in Phuket I do recommend a night in Bangla, a night burnt into your retinas for a few days and into your memory for life. Have fun.
Here are a few photographs I took from my night out in Bangla.